German Translation and Interpreting
LEXIKA offers outstanding translation services in German, for which our satisfied customers provide the best evidence. More than anything else, they appreciate the quality, fast delivery and competitive prices of our translations from German into other languages spoken in Central and Eastern Europe.
We most frequently provide German translation services to companies from Germany, Austria and Switzerland.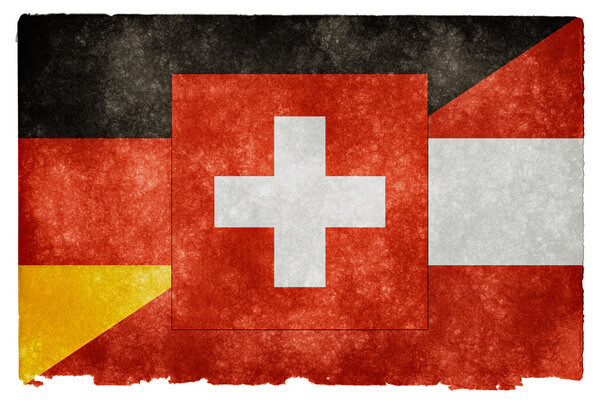 Why we translate so many German texts
Each of our German translation projects is adapted to the needs of our customers. We meet deadlines and see the quality of our translations and services as our top priority.
We most frequently translate German technical documentation, especially installation instructions, user manuals and manuals for the maintenance of machines and technical equipment.
We also translate legal texts from German, including business and employment contracts, tender documentation, company rules and other documents from the fields of commerce and labour law.
Altogether, we translate texts from almost 120 areas of expertise. There is a very high demand for translation services in the fields of engineering, manufacturing, construction, audio and video technology, personal electronics, the automotive industry and electrical engineering.
The best evidence of the reliability, professionalism and quality of our services are our exacting German customers, for whom we are the preferred suppliers of German translations into Czech, Polish, Russian, Romanian and other languages used in Central and Eastern Europe.
References form our customers testify to the quality of our services and translations from German. Since 1993, many local, foreign and global companies have chosen to use our services and in the over 20 years of our existence, we have delivered to them tens of thousands of translation projects.
How do we do it?
Our German translators are specialists
At LEXIKA, your German texts will always be translated by translators specialising in the relevant field. Our translators work in more than 120 areas of expertise and for every translation, we carefully choose the most suitable linguist.
International standards
Our quality management system has been implemented in accordance with ISO 9001, and is audited annually and certified by TÜV SÜD. This certification is a guarantee that we work systematically and follow all company processes. At our company, texts in German and other languages are translated in accordance with ISO 17100, which ensures that the high requirements of our translators are met, the correct translation process is followed and the result will satisfy our customers.
New technologies
New technologies have had an impact on many areas, including that of translation. At our company, texts are always translated by human professionals. Nevertheless, this process is aided by the latest translation tools which make the translation process more efficient and which ensure high quality thanks to guaranteeing the consistency of terminology. Another advantage is that they may reduce your costs to a certain extent.
Quality assurance
Even though we use the latest procedures and tools to assess the quality of our services, it is our quality assessors and their sharp eye for detail who have the last word. While carrying out the quality assurance procedure, we check whether the translator used the terminology stipulated by our customer, made revisions and language corrections, checked the formatting and whether the translation meets other requirements specified by our customers.
Interested in using our services?
Leave us a message with your requirements and we'll get back to you.
Facts you should know about German
German is the main language of approximately 97 million people living in the European Union, and thus it is the most widely-spoken language there. It is the second most spoken language in Europe after Russian.
Like English, German is a pluricentric language and it has official status in three countries: Switzerland, Germany and Austria. Standard German (Hochdeutsch) is used mostly in written communication and in the media. However, since German is spoken across such an extensive geographical area, there are many national and regional varieties.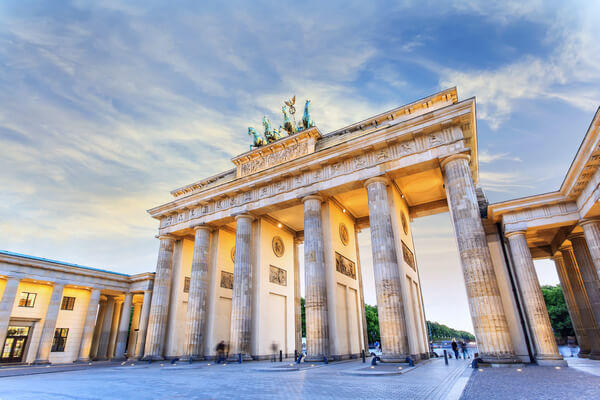 The Federal Republic of Germany
The Federal Republic of Germany or simply Germany (Bundesrepublik Deutschland) is the largest German-speaking country in the world. According to the census of 2011, Germany, with its 81 million inhabitants, is the most populous country in the European Union and the world's fourth largest economy in terms of GDP.
In the past, German was significantly influenced by many exceptional individuals. The most significant of them were the Brothers Grimm, Johann Wolfgang von Goethe and Friedrich Schiller. Since the beginning of the 20th century, ten authors writing in German, including two women, have won the Nobel Prize for Literature. Recent winners include Herta Müller and Günter Grass.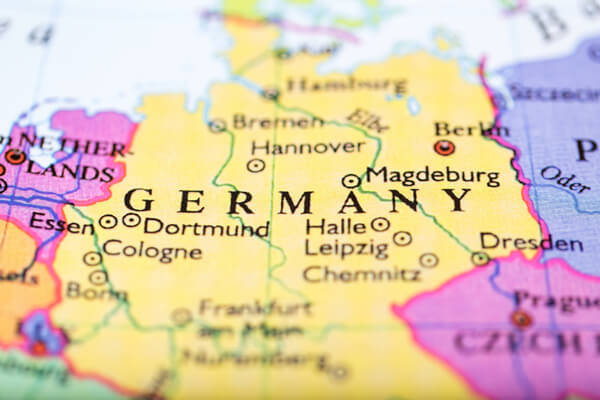 The German Language in Central Europe
As a result of cultural and geographical proximity, German is quite widely used and taught in schools in many countries of Central and Easter Europe. This provides to be an advantage since, when looking for a translator from German into one of the CEE languages, we can always use a specialist a particular field.
Some characteristic features of German
German nouns have four cases: nominative, genitive, dative and accusative.
There are three genders: masculine, feminine and neuter.
Nouns are always written with an initial capital letter.
Verbs are sometimes placed at the end of a sentence.