Ukrainian Translation and Interpreting
We provide reliable Ukrainian translation services, as our clients would surely agree. They particularly appreciate the high quality, speed, and reasonable price.
We mostly translate into Ukrainian from English and German, but we will gladly provide translations from other world and European languages as well as translations from the Ukrainian language. That is one of the many reasons why our services are used by clients from numerous countries around the world.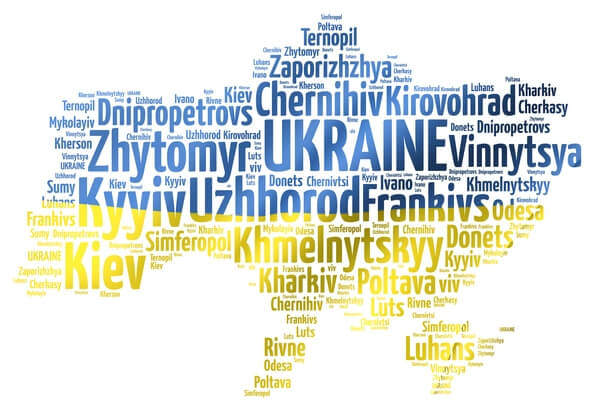 Why is LEXIKA a preferred provider of Ukrainian translation services?
When clients request a Ukrainian translation, we thoroughly analyse their needs to provide the best solution for them. We respect the agreed deadlines, cooperate only with professional translators, and make the high quality of provided services our main focus.
The majority of Ukrainian translations include official documents and technical and engineering documents. However, we provide translations in 120 fields of expertise and are ready to deliver reliable translations from fields including economics, law or construction.
Our references guarantee our credibility, professionalism, and the quality of the delivered services.
We have become a preferred provider for many regional and global corporations that take advantage of our services.
How do we do it?
Specialist translators
All Ukrainian texts are translated by experts in the given field. Our Ukrainian translators specialise in a wide range of fields and for every translation, we carefully select a linguist whose language skills and terminology best fit the particular translation project.
International standards
Since 2009, LEXIKA has used a certified system of quality management, which is annually audited according to the requirements of ISO 9001 in order to guarantee the systematic processing of all requirements and compliance with the set procedures. We recommend you have all your texts translated in compliance with ISO 17100, which imposes high quality requirements on translators and the entire translation process.
Modern technologies
When translating Ukrainian documents, we use up-to-date translation tools. These technologies help us use consistent terminology, ensure a more effective translation process that meets higher quality standards, and to some extent, they can also lower the cost of translation.
Quality assurance
Even though modern procedures and tools are used in the process of quality assurance, we never forget to ensure that each translation is checked by our expert reviewer's eye. They verify for instance the correct use of the terminology provided by the customer, check whether the translation, revision, and proofreading were correctly carried out and check the graphic layout of the translation.
Interested in using our services?
Leave us a message with your requirements and we'll get back to you
Taras Shevchenko – the father of the Ukrainian language
The first mentions of the Ukrainian language date back to the period between the 12th and 13th century when the first texts were written in Russian Church Slavonic.
Ukrainian continued developing until the 18th and 19th century and it was honed to its present form by the father of the standard Ukrainian language and modern Ukrainian literature – the poet and painter Taras Hryhorovych Shevchenko. Shevchenko's language was mostly influenced by his mother tongue – a dialect spoken in Kiev. Today, Ukrainian is a kind of mixture of Polish and Russian.
In written form, they use letters from the Cyrillic script similar to Russian letters, but recently they have started to use the Latin script more often, mainly to make PC and Internet usage easier. Ukrainian is similar to Russian – even from the point of view of grammar.
Ukrainian dialects are divided into three main groups – North, Northeast, and West. There is also the so-called Lemko (or Ruthenian) dialect, considered by many to be a language in its own right.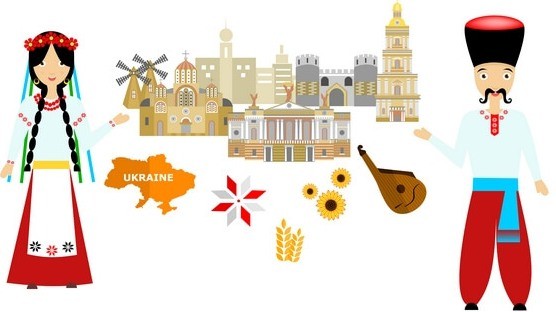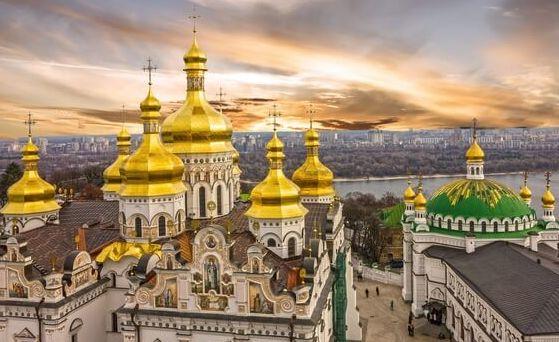 Ukrainian – music to your ears
Ukrainian is the second most melodic language after Italian and it boasts the highest number of synonyms as well. For example, according to the "Brief Synonym Dictionary of the Ukrainian Language", the word "бити" (to beat) has as many as 45 synonyms.
Ukrainian is an Indo-European language and together with Ruthenian, Russian, and Belarusian it belongs to the East Slavic languages. It's the official language of Ukraine and a minority language in Slovakia, Russia, Belarus, Poland, Moldova, USA, and Canada. Altogether, it is spoken by more than 47 million people.