Estonian Translation and Interpreting
We provide reliable translation and interpreting services, which is best demonstrated by our satisfied customers. They especially appreciate the quality, speed and reasonable prices of our Estonian translations.
We can provide you with reliable translations of identity documentation or other documents at a reasonable price. We translate documents from Estonian into English, German, and other European and world languages. We will also be glad to provide you with translations into Estonian.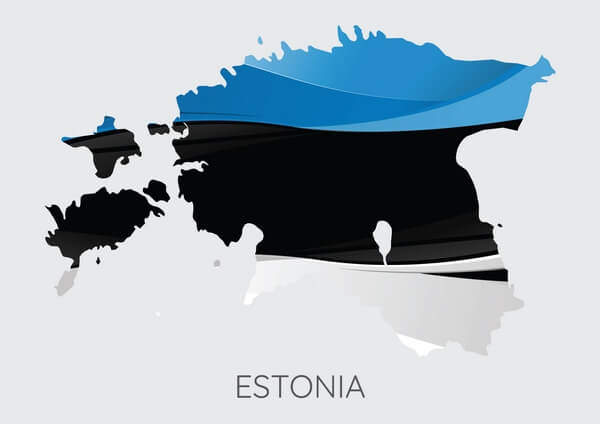 5 reasons to order translations with us
The high quality of our translations is our priority.
We only cooperate with professional translators.
We respect the agreed delivery conditions and deadlines.
We provide our customers with tailor-made translations that suit their needs.
Our work is aided by up-to-date technologies and software tools.
Being an interpreting and translation service provider with more than 25 years of experience, we have already successfully carried out tens of thousands of projects for many companies from Slovakia and abroad.
Our clients frequently approach us needing to have financial and employment documentation as well as texts from the engineering and automotive industries or the IT sector translated.
The most commonly translated texts in the above mentioned fields include business and employment contracts, public procurement and tender documentation, manuals or various technical specifications.
Delivering reliable translations in the field of medicine, chemistry or pharmaceutics poses no problem for us.
How do we do it?
Expert Estonian translators
As far as the translations of non-literary texts are concerned, we always rely on our experts in the given field. Our translators specialize in more than 120 fields and we always carefully select a linguist who is the best fit for your requirements and needs in terms of language use and terminology.
International standards
Our quality management system is certified and annually audited based on ISO 9001 standard which guarantees the systematic processing of all requirements and compliance with the set procedures.
For our customers, we always choose the optimal means of carrying out their translation project at the most suitable translation service level. We recommend you have all your text translated in compliance with the ISO 17100 standard. The said standard guarantees that the high quality requirements placed on translators, reviewers and the entire translation process are fulfilled.
Translators and modern technologies
New technologies have also had a considerable impact on the translation industry. At our company, all texts are translated by human translators who work with the latest translation technologies. These technologies help us use consistent terminology and thus make the translation process more effective and meet higher quality standards. To a certain extent, they even make it possible to reduce your translation costs.
Quality assurance
Each translation is reviewed by an experienced expert whose work is aided by modern software tools. Even though modern procedures and tools are employed during this process, we always make sure that each translation is checked by the expert eye of our quality assessor.
Interested in using our services?
Leave us a message with your requirements and we'll get back to you
Estonian – a relative of Finish and Hungarian
Estonian is a Finno-Ugric language and a member of the Uralic language family which subdivided into the Ugric and Finno-Permic (also known as Baltic Finnic) languages in approximately 2,000 BC. Interestingly enough, unlike the speakers of Slavic languages, the speakers of various Finno-Ugric languages do not understand each other due to geographical and cultural differences.
Estonian has been the official language of Estonia ever since the country declared its independence in 1918. However, until 1991, it had been suppressed in many aspects by the Soviet regime. This may be the reason why nowadays, the Estonians are so proud of their language. They are so proud of it that you have to take exams in Estonian if you want to apply for Estonian citizenship. Even with the total population of the country standing at only 1.3 million, almost 1.15 million inhabitants speak only Estonian. The rest of the inhabitants come from the post-Soviet countries and speak mostly Russian. In Estonia, there is also a small ethnic group from Finland, the members of which speak Finnish.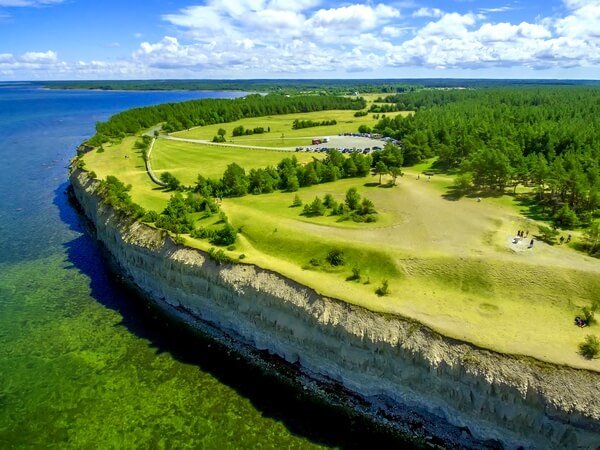 Language from the 13th century
There is no doubt that Estonian is an ancient language. It is best proven by the oldest written records that date back to the 13th century. Estonian borrowed many Russian and German words and the basis of its grammar was laid in the 19th century, more specifically in 1875.
Estonian is believed to be a difficult language to learn. The main reason is its grammar with 14 cases, 115 noun inflectional paradigms, no articles and no grammatical genders. Another tough nut to crack is the Estonian vowel length. In Estonian, the vowels may be short, long or over-long. As if that wasn't enough, its consonants also come in three different lengths. Additionally, Estonian has 25 diphthongs and many other grammatical exceptions.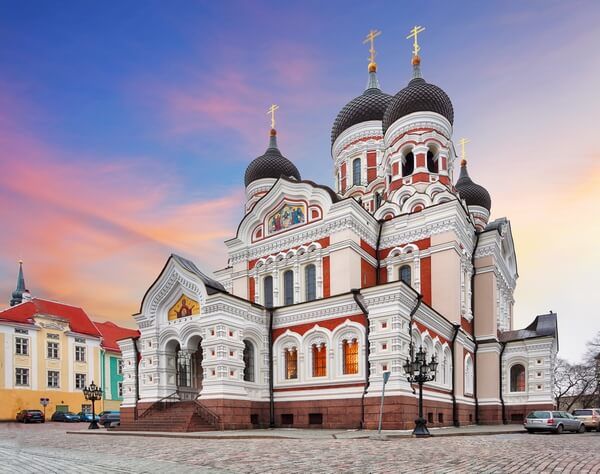 The future of Estonian
Estonia is a small Baltic state in Northern Europe. Just like other post-Soviet countries, it went through a rough patch. Despite that, it is the most advanced economy among the Baltic states. It is not only the language, but also the education system that differentiates Estonia from its neighbours Latvia and Lithuania. Estonia has a high performing education system and ranks among the top ten countries providing the best education in the world. There is almost a 100% literacy rate in Estonia making it the country with the second highest literacy rate in the world.
Speaking Estonian pays off because the Estonians deeply admire foreigners who try to speak their language. They are grateful for it. The Estonians may be introverts, but they always appreciate the effort of those who like their country and their language.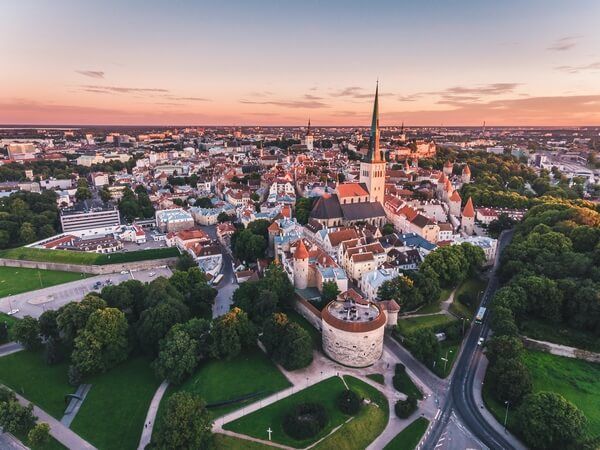 Estonian style ace yoga in
Estonian is a phonetic language. It means that the words are pronounced as they are written. Its pronunciation is therefore considered to be relatively easy. Just try it yourself: uusaastaöövastuvõtuhommikuidüll (which translates as a great morning after the New Year's Eve). A piece of cake, isn't it? And the best is yet to come. Let us continue with the longest Estonian word containing as many as 44 letters: ünnipäevanädalalõpupeopärastlõunaväsimatus (which translates as Sunday evening full of energy after a weekend birthday celebration).
Let us conclude our exercise with something easier to relax your muscles. The longest Estonian compounds are: kuuuurija istus töööös jääääres meaning the astronomer sat at the edge of an iceberg during his night shift. We wish you the best of luck while discovering the peculiarities of beautiful Estonia and mastering their difficult language.