Croatian Translation and Interpreting
Our main purpose is to provide reliable, quick and high quality translations at affordable prices, as evidenced by our satisfied clients.
Most frequently translated Croatian documents include identity and official documents as well as contracts and business documentation.
Since 1993, we have been providing translations from English into world and European languages to our customers.
Why choose LEXIKA as your Croatian translation service provider?
Our priority is to provide translation and interpreting services of the highest quality and meet all the requirements agreed on with our clients, including delivery deadlines, use of specific terminology and any other particular requirements as well as the services of a translator who is an expert in the given field.
Our long-standing experience in the field of economic, legal and technical translations is a guarantee of your satisfaction, and our regular clients, who have been supplied with tens of thousands of translations over more than 20 years, only agree.
Our clients frequently approach us with translation requests regarding financial, employment and official documents. In addition to that, we also provide reliable translations in the fields of engineering, electronics and medicine.
We take care of the layout and formatting of your translations and offer you free consulting services relating to your translation projects.
How do we do it?
Specialist translators
Our translators work in more than 120 different specialisations. The most suitable linguist is carefully selected for each translation project with regards to the linguistic and terminological characteristics of the text to be translated. You can always be sure that with LEXIKA, your translation is being worked on by an expert in the given field.
Quality tested by international standards
LEXIKA guarantees the systematic processing of all requirements and compliance with procedures according to ISO 9001 by using a certified, annually audited system of quality management.
We pay close attention to our clients' needs and recommend that they have their texts translated in compliance with ISO 17100 which imposes high quality requirements on translators and the entire translation process.
Modern technologies
All texts are translated by translators whose work is considerably enhanced by modern translation tools. They help us use consistent terminology resulting in a more effective translation process that meets higher quality standards. Modern technologies can also reduce translation costs to some extent.
Quality assurance
The quality assurance verifies the use of terminology defined by the client and the correct use of translation procedures including all revisions, spelling corrections, proofreading and compliance with any specific client requirements. Even though we use modern procedures and software tools to assure quality, we always make sure that each translation is checked by the careful eye of our quality controller.
Interested in using our services?
Leave us a message with your requirements and we'll get back to you
Croatian – one of the hardest languages in the world
Did you know that Croatian is one of the ten most difficult languages in the world? Even though the Slavs may not think so but it ranks high among such languages as Hungarian, Gaelic, Japanese, Albanian, Icelandic, Thai, Vietnamese, Arabic and Chinese. Who would have guessed so?
In the Croatian language there are seven cases, three genders; and two numbers. Each of mentioned has an impact on word endings. Now you can imagine, why Croatian language is considered one of the most difficult languages in the world.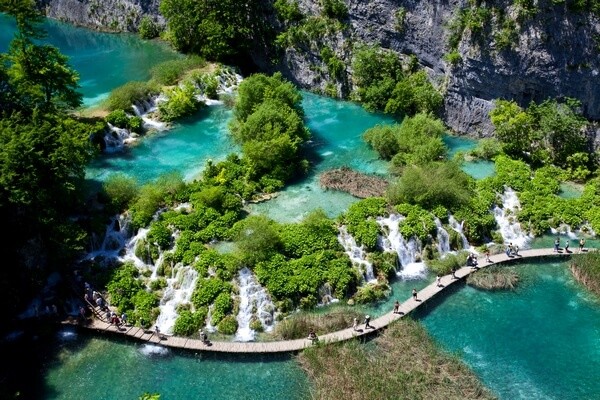 Croatian dialects – known and used even abroad
Croatian is a South Slavic language. To be more specific, Croatian is a member of the Slavic language group, which is in turn a member of the Indo-European language family. This euphonic language is spoken in Croatia, Bosnia and Herzegovina and in the Serbian province of Vojvodina. The Croatian language can be divided into various dialects. They can be distinguished based on the interrogative pronoun what (Shtokavian, Kajkavian and Chakavian dialect) or on the sounds e, je, ije, i (Ekavian, Ijekavian and Ikavian dialect).
An interesting fact about Croatian is that some of its dialects have been spoken in some villages in Western Slovakia up to the present day. It is a result of the immigration of Croatian colonists who settled in this area. Middle Chakavian is characterised by its archaic accent that is often described as melodic and free. Among the Slavic languages, it is Middle Chakavian that is the most similar to Proto-Slavic.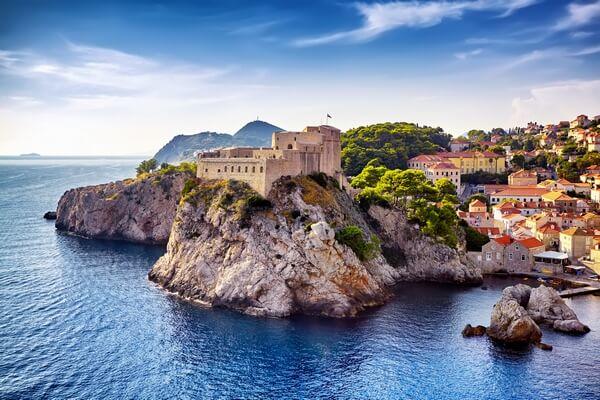 Dobrodošli!
Finally, let's take a look at some common phrases and useful words in Croatian language: