Lithuanian Translation and Interpreting
LEXIKA has been active on the market for more than 25 years, so translations from Lithuanian into English or German and vice-versa are nothing new to us. We provide high-quality translation services in this language combination resulting in our clients' satisfaction.
Our clients particularly appreciate our individual approach towards every new requirement for a translation from or into Lithuanian. Our priority is to provide high-quality translations in order to meet all our clients' requirements.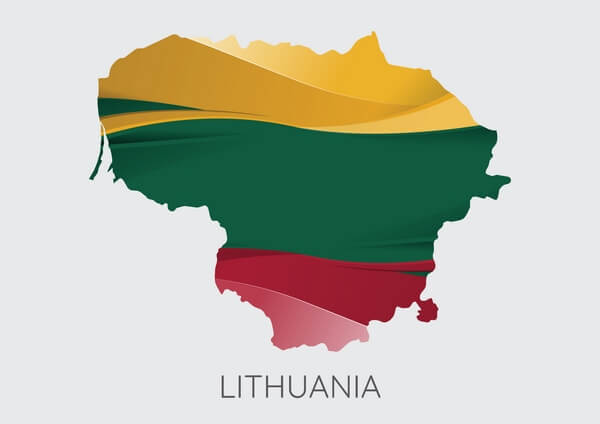 Why choose LEXIKA as your Lithuanian translation service provider?
We'll always gladly answer your questions and offer free advice for your translation projects. That's one of the reasons we have acquired so many regular customers, who repeatedly turn to us with new requirements for translations from Lithuanian or other European and world languages.
Our clients' satisfaction is guaranteed by references from domestic and international companies, as well as private individuals. Clients particularly value our professionalism, our willingness to help and give advice, and the fact that they can rely on top-quality results.
Although Lithuanian translations are not common, we have experience in this area. Most frequently, we provide Lithuanian translations of personal documents, legal, financial, and technical texts.
How do we do it?
Professionalism
Our project managers and translators are experienced language specialists. The first step before translating any text is a thorough analysis. Our Lithuanian translators are highly experienced and they ensure high-quality translations.
We comply with international standards
Since 2009, our quality management system has been annually certified and audited by TÜV SÜD according to ISO 9001, which guarantees systematic processing of all requests and high-quality services and products.
We recommend translating texts in compliance with ISO 17000. Such a translation meets the high-quality requirements placed on translators, reviewers, and the entire translation process.
Modern translation software
For Lithuanian translations we also use translation tools, which increase the quality and efficiency of the translation process. Modern translation tools speed up the process and ensure consistent terminology.
Strict quality assurance
At LEXIKA, we pay close attention to quality assurance. To do so, we don't just employ modern procedures and tools, but also our quality assessor's watchful eye. In particular, we check the translation procedure, that the client's defined terminology has been used, and that any specific requirements were met.
Interested in using our services?
Leave us a message with your requirements and we'll get back to you
Lithuanian – the most widespread of the Baltic languages
Lithuania has only 2.8 million inhabitants, but it's still the largest of the Baltic states. Lithuanian has the most speakers among the Baltic languages with almost 4 million.
It's Lithuania's official language and it's used as a minority language in Poland and the USA. Apart from that, it's spoken in small population groups in Latvia, Belarus, Sweden, Norway, Britain, and Germany, but also in Brazil, Argentina, Canada, and Australia.
Lithuanian belongs to the Indo-European language family, specifically to the Balto-Slavic group. The first Lithuanian textbook was published in 1620 and the first textbook of Lithuanian grammar three years later.
For linguists, Lithuanian is a very interesting language as it's one of very few languages that has kept its archaic phonetics and morphology. On the other hand, foreigners see it as a difficult language.
Lithuanian has two dialects – Highland Lithuanian (Aukštaitian) and Lowland Lithuanian (Samogitian). Both are divided into three subdialects – the Aukštaitian dialect is subdivided into West, South and East, and the Samogitian dialect into West, North and South. Lithuanians use a Latin script consisting of 32 letters. Lithuanian is a synthetic language that uses three grammatical tenses – present, past and future. It has only two grammatical genders – masculine and feminine and 7 grammatical cases.
You will hardly find any profane words at all in a Lithuanian dictionary – one of the least pleasant Lithuanian words is toad. But don't think that Lithuanians don't swear at all! They help themselves to swear words from English or Russian.