Bulgarian Translation and Interpreting
We provide reliable Bulgarian translation services, which is best demonstrated by our satisfied customers. They especially appreciate the quality, speed and reasonable price of our Bulgarian translations.
We have been providing Bulgarian translation services into English, German, and other world languages and vice versa since 1993. We offer you reliable general translations as well as translations of official documents, identity documents and diplomas. You will receive your translation quickly and at a reasonable price.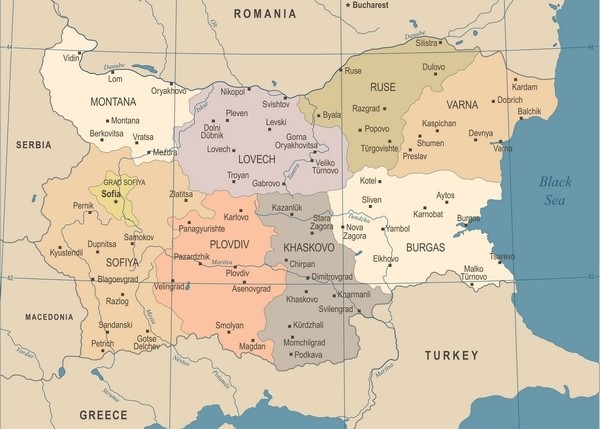 Why are we a reliable provider of Bulgarian translations?
We are a preferred provider of translation services from Bulgarian into various European languages for our corporate clients who appreciate our credibility and the quality of the delivered projects.
We respect the agreed on delivery deadlines and strive to provide high quality services. An inseparable part of each translation project is the use of specific terminology and compliance with any other particular client requirements as well as the selection of a translator who is an expert in the given field.
We will be glad to translate your official or court documents, trade agreements, employment contracts, company directives, and other texts into or from Bulgarian.
Numerous regional and global companies have used our services over more than 20 years of our market presence. Our wide ranging experience in the fields of economic, financial and legal translations will guarantee your satisfaction.
How do we do it?
Expert Bulgarian translators
At LEXIKA, only specialists in the given field work on the translations of technical texts. Our translators specialize in more than 120 fields and we always carefully select the most suitable linguist for your requirements and needs in terms of language use and terminology.
International standards
Our quality management system is certified and annually audited based on ISO 9001 which guarantees the systematic processing of all requirements and compliance with the set procedures.
We carefully analyse our clients' needs and recommend they have their texts translated in compliance with ISO 17100 which imposes high quality requirements on translators and the entire translation process.
Modern technologies
We use modern translation tools to increase the efficiency and quality of the translation process. They ensure a consistent use of terminology and may reduce your translation costs to some extent.
Quality assurance
Each translation is reviewed by an experienced expert whose work is aided by modern software tools. They verify for instance the correct use of the terminology provided by the customer, check whether the translation, revision and proofreading were correctly carried out and check the graphic layout of the translation.
Interested in using our services?
Leave us a message with your requirements and we'll get back to you
Yes means no and no means yes. Welcome to Bulgaria
Have you ever been to Bulgaria? Or are you planning to visit? Whether you can speak Bulgarian or not, the first thing to learn is how to distinguish yes from no.
Imagine you get lost in Bulgaria and you do not understand a word of Bulgarian. All of a sudden, you come across a living soul there and using gestures, you ask them if they can help you. They shake their head in disagreement. Perhaps you would decide not to continue this 'conversation' anymore. Perhaps you would ask yourself: Where on Earth am I? What kind of people are they if they do not want to help me? Perhaps you would lump all Bulgarians together saying that they are very unwilling to help or even arrogant, indeed. However, the opposite is true. This should actually be a Bulgarian national motto since no means yes in this country.
One of the best-known characteristic features of the Bulgarian language is the way an agreement is expressed. Especially in nonverbal communication. Nodding your head means yes in every country in the world but in Bulgaria where it means no and shaking your head means yes. There are several hypotheses explaining this phenomenon.
Some linguists claim that the Bulgarians have adopted this way of expressing agreement and disagreement from the Greeks. In Greek, yes is 'né'. According to another theory, the Bulgarians wanted to confuse the Turks and make them uncertain during the Turkish occupation. Therefore they decided to express their agreement the other way round. We have no further information on how successful they were. Who knows if it is true or simply a Bulgarian myth. Either way, what is important is not to get into trouble because of this peculiar Bulgarian gesture.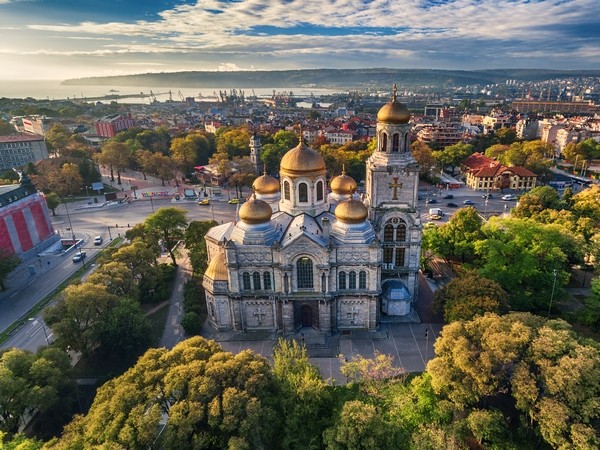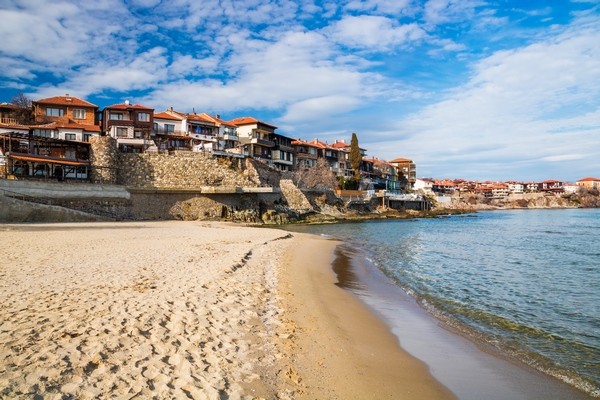 Distant Slavic language
Bulgarian is an Indo-European language that is a member of the South Slavic language branch. Its development was very complex, making it perhaps the most distant Slavic language. The distance can be accounted for by the fact that the Bulgarians originally came from Central Asia and their language was naturally different from the Slavic ones. Bulgarian has a lot in common with its neighbouring Romance languages – with Romanian, Albanian, and Greek. It uses and borrows Greek, Turkish, and Russian words. An interesting fact: Some words were purposefully borrowed from Russian under the influence of the former Communist rule to minimise commonly used words of Turkish origin. Most of these borrowed words are not in common use today and can be found only in bilingual dictionaries.
Linguists as well as Bulgarian speakers often harp on about the theory according to which Bulgarian is the most difficult Slavic language. It is easier to learn in terms of its writing system than in terms of its intelligibility. There are many criteria based on which these theories can be supported.
If you have at least a basic knowledge of Russian, the Bulgarian alphabet, signs and various texts will pose no problem to you. This is because in Bulgaria, they use the Cyrillic alphabet even though they wrote their first documents in the Glagolitic script. The Glagolitic script had been gradually replaced by the Cyrillic alphabet since the 9th century. Available data shows that the last spelling reform of the Bulgarian language was carried out in 1945 and it adjusted the Cyrillic alphabet used at that time to its present-day form of the Bulgarian Cyrillic alphabet.
In conclusion we can say that no two Slavic languages are the same. What do you think of Bulgarian? Yes or no? 🙂