Bosnian Translation and Interpreting
At LEXIKA, we provide fast, high-quality and reasonably priced translations of official, business and legal documents from Bosnian into English and German. We can also provide you with reliable translations of identity documents and official texts.
We translate Bosnian documents mainly into English and German but also into other European and world languages. We would also be pleased to provide you with translations into Bosnian.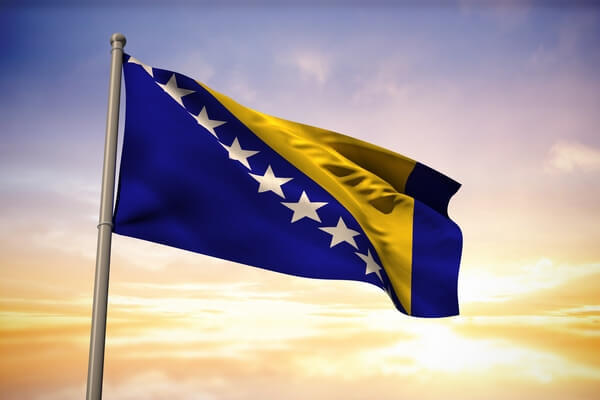 Six reasons to order translations with us
We respect the agreed on delivery deadlines.
We provide tailor-made translations which best suit your needs.
The high quality of our translations is our priority.
We cooperate with professional translators who are experts in their area of specialization.
We use the latest software tools.
We also take care of the layout and the formatting of your translations.
Thanks to our credibility, professionalism, and the quality of our services, we have become a preferred provider of translation and interpreting services for many customers, as demonstrated by our references.
Numerous regional and global companies have used our services since 1993. Over more than 20 years, we have provided them with tens of thousands of translation projects.
When it comes to Bosnian texts, our clients usually order translations of legal and business documentation, judicial and official documents, such as excerpts from criminal and business records or court decisions.
How do we do it?
Specialist translators
We cooperate with translators who are experts in a wide range of specializations and carefully select the most suitable linguist from the point of view of language use and terminology for each translation job. At LEXIKA, your texts are always translated by an expert in the given field.
Quality tested to international standards
Since 2009, our quality management system has been annually audited by TÜV SÜD – a renowned audit company – in accordance with ISO 9001. Implementing the standard guarantees systematic processing of all requirements as well as a high quality of service and end product.
We recommend you have all your texts translated in compliance with ISO 17100. The said standard guarantees that the high quality requirements placed on translators, reviewers and the entire translation process are fulfilled.
Translators and modern technologies
Our texts are always translated by humans, not computers. Nevertheless, we also utilise the latest translation tools, which help us to keep the terminology consistent and thus make the process of translation more effective and safeguard higher quality. They may also reduce your translation costs.
Quality assurance
The quality assurance verifies the use of the terminology defined by the client and the correct use of translation procedures including all revisions, spelling corrections, proofreading, and compliance with any specific requirements of the client. Even though modern procedures and tools are employed during this process, we always make sure that each translation is checked by the expert eye of our quality assessor.
Interested in using our services?
Leave us a message with your requirements and we'll get back to you
The language varieties of Bosnia and Herzegovina = a language powered three
One state, two faces, three languages. This former state of the Federal Republic of Yugoslavia has been divided into two parts (Croat Muslim and Serbian) ever since 1995. People speak three languages there: Bosnian, Croatian, and Serbian. More interesting pieces of information containing the number three are about to follow.
Yes, you are still reading a text about the Bosnian language and not some lecture notes on mathematics, statistics or numerology. In addition to the three languages spoken in Bosnia, there are also three minorities and three religions – the Bosnians (Sunni Muslims), the Bosnian Serbs (Orthodox Christians), and the Bosnian Croatians (Catholics). Even though you might think that we are done with the number three, we still have one more interesting fact to add. The saying goes that where two are fighting, the third wins. This might be true of pretty much every country, but in Bosnia and Herzegovina, all three win. The country has three presidents – each of them represents one minority. What do you think of such a triad? How do you like it?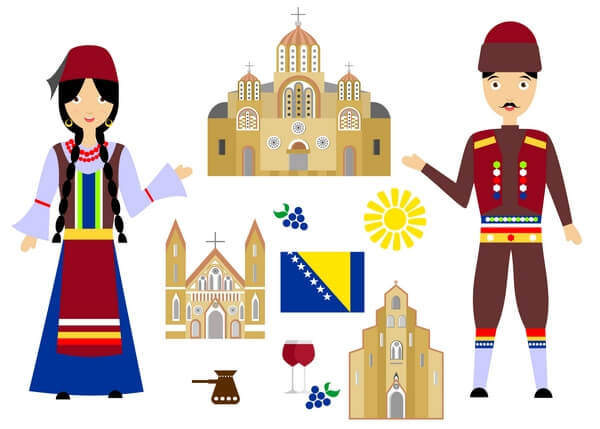 Bosnian language even in America
If you have already become tired of the number three, we have some other interesting facts for you. They are not completely free from statistical data, but they may help you learn more about this language. Bosnian is an Indo-European language and belongs to the Western South Slavic languages. Some linguists consider it to be a standardised language. It uses the Latin alphabet and has its roots in the Western Herzegovinian Shtokavian dialect. However, there are also documents from the 11th and 12th century that prove, the so called Bosnian Cyrillic was used in Bosnia at that time. It served as a base from which Bosnian evolved into its present day form.
This language is spoken by more than 2.5 million people living in Bosnia and Herzegovina (1.9 million), Serbia (40 thousand), Montenegro (33 thousand), Kosovo (29 thousand), Croatia (17 thousand), Western Europe, and surprisingly enough, as a result of Turkish migration, even in North America.
We will conclude our endless counting by enumerating the five Bosnian dialects: Eastern Herzegovinian, Zeta-Sanjak, East Bosnian, New Shtokavian Ikavian, and the Kosovo-Resava dialect. We hope that it did not twist your tongue and that you can continue to enjoy other interesting facts that you (maybe) did not know about the Bosnian language.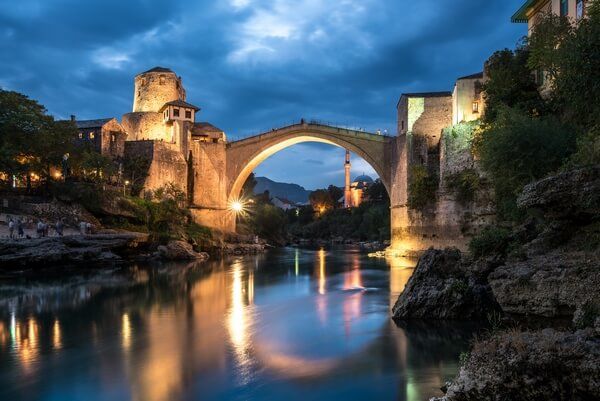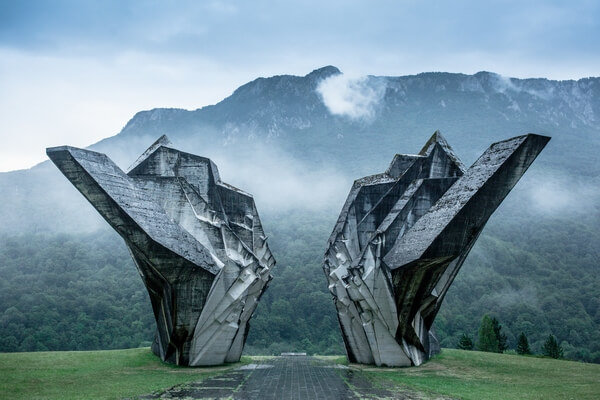 Everything multiplied by three
Are you already missing the number three? Here it goes again! A language powered three – this is the name we could easily give to Bosnian. Many tourists as well as the Bosnians themselves find it highly interesting that all official documents including public notices, requests, driver's licenses, identity cards, and passports have to be written in three languages. However, what is even more interesting is the fact that these three languages are actually varieties of a single language and in the vast majority of cases, the texts are completely identical. The reason is that these languages do not differ at the grammatical level but in the script they employ – the Bosnians use the Latin alphabet whereas the Serbs use the Latin as well as the Cyrillic script. To make a long story short: people in Bosnia all speak the same but they have three official languages.
Take for instance the cigarette packages that have to include warnings against diseases, cancer or infertility in three languages. Each warning has the same meaning and wording as the others with only the Serbian one being written in the Cyrillic alphabet.