French Translation and Interpreting
We provide reliable French translation services, best proven by our satisfied customers. As they say, the most appreciated aspects of our mutual cooperation are quality, speed and the reasonable price of translations and interpretation from French into English, German and other European languages.
We provide French translations in the following language combinations: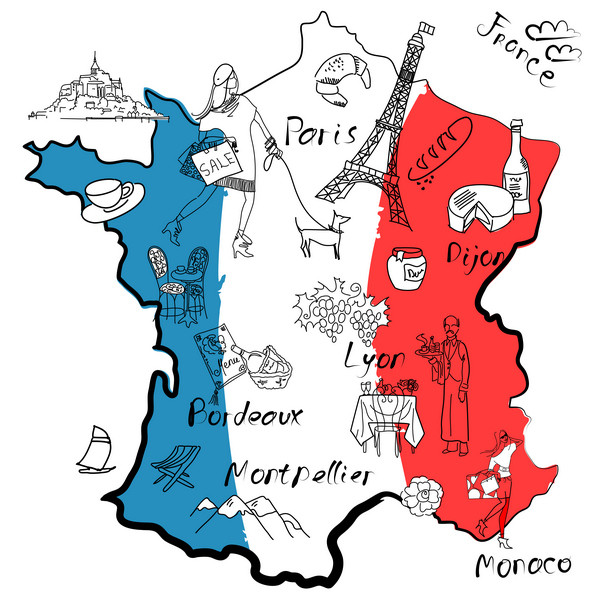 Why is LEXIKA a preferred provider of French translation services?
Each translation project from or into French is processed in compliance with the client's specific requirements. We respect agreed deadlines and our main focus is on high quality translation or interpretation services.
We mainly translate business and employment contracts, public procurement and tender documentation, company regulations and other business or dispute documentation, so our French translations most frequently cover fields such as economy, finance and law.
Technical translations from and into French mainly concern instructions for use, maintenance and machinery installation handbooks and technical equipment.
All in all, we provide translations in 120 fields, while the most common are engineering and machinery production, construction, audio and video technology, personal electronics, the automotive industry and electrical engineering.
We are a preferred provider of translations from French into world and European languages for demanding corporate clients. This fact speaks of our dependability, professionalism and the high quality of services provided.
Quality of our services and translations from and into French is best demonstrated by our references. Numerous regional and global companies have used our services since 1993. Over more than 20 years, we have provided them with tens of thousands of translation projects.
How do we do it?
French specialist translators
Our translators work in more than 120 different specialisations, so your texts will always be translated by an expert. We carefully select the most suitable linguist from a linguistic as well as terminological view for each translation.
International standards
LEXIKA has a certified system of quality management which is annually audited according to the requirements of ISO 9001 and thus guarantees that all processes and requirements are systematically respected. We recommend translating all texts in compliance with the standard ISO 17100, and thus fulfil high quality requirements for translators, reviewers and the complete translation process.
Modern technologies
French texts are translated by modern translation tools which make the process of translation more effective and ensure a higher standard of quality thanks to consistent terminology and the possibility of reducing translation costs.
Quality assurance
Although we make use of modern processes and tools to carry out quality assurance, we also make sure that each translation is looked over by the watchful eye of our quality controller. Quality assurance verifies the correct use of terminology provided by the customer, all revisions and language corrections, graphic layout as well as the fulfilment of any specific customer requirements.
Interested in using our services?
Leave us a message with your requirements and we'll get back to you
The beauties of France – country of the Gallic rooster
France is seen as one of the most beautiful countries in the world, so it's no wonder that it attracts approximately 70 million tourists every year. That makes it the most popular tourist destination in the world. Interesting facts about France and its culture can be found in our article and interview with one of our French translators Pierre. The beauty of the country isn't limited to the French Alps, Paris architecture or Bordeaux vineyards, it is also reflected in the language.
Charming French is spoken by about 270 million people worldwide. It used to be the most important language of international relations until approximately the mid 20th century, when it was surpassed by English. Nonetheless, it is still used in many important institutions – NATO, UNO, WTO and many other institutions of the European Union as well as in diplomatic circles. It is also the language of former French colonies and the official language of 29 countries.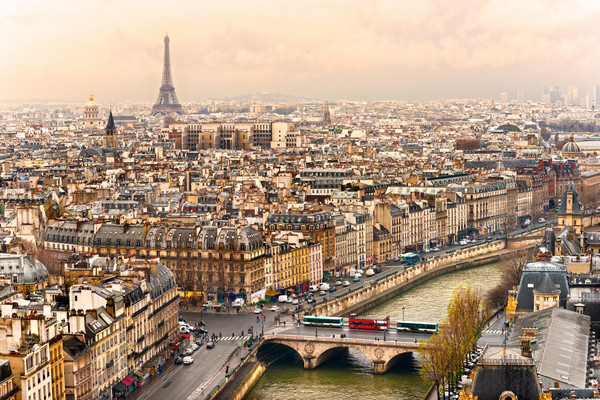 Roman Empire and warring tribes
As with Spanish or Italian, French is a Romanic language, as they all share the same ancestor – Vulgar Latin. Before the territory of present-day France became part of the Roman Empire, it was ruled by the Gauls – the Celtic nation.
Gaulish thus influenced linguistic development of Latin which had been mixed with the languages of Germanic tribes since the 3rd century. Step by step, the territory divided during the Middle Ages. The north used the so-called langues d'oïl, the south langues d'oc. Poet Dante named these groups according to how they pronounce "yes", i.e. oil or oc. The northern influence, which was stronger, gave rise to the "Old French".
In the 17th century, French replaced Latin in diplomatic circles, but Latin still remained the language of poets and writers. One of the crucial steps was the establishment of Académie française. It is still in operation today and its task is to protect the French language and influence its development. In the age of anglicisms, it suggests words such as "courriel" instead of e-mail, "logiciel" instead of software, but it scarcely convinces language users.
The language of exceptions and difficult pronunciation
You can surely name at least one French cheese or wine, or know how to pronounce "faux pas", but guttural "r" or nasal consonants, combinations "au", "ou", "oi" or exceptions such as irregular verbs require a lot of practice and give everyone a hard time.
If you visited Québec in Canada, you would find some differences due to the English influence. For instance, the use of "bienvenue" instead of classical "de rien", meaning "you're welcome" when expressing thanks.
Numbers too are a French curiosity. Thanks to the Celtic ancestry, a combination of numbers from the vigesimal and decimal system is still in use. More specifically, 80 is expressed as "quatre-vingts" meaning "four twenties". Or a more difficult number such as 97 reads as "quatre-vingt-dix-sept" literally translated as "4 x 20 + 10 + 7."
However, pronunciation of 97 is much simpler in Belgium or Switzerland – "nonante-sept". Despite various exceptions, "le français" (French) is the second most commonly taught foreign language in schools all around the world and finds more and more fans every day.