Norwegian Translation and Interpreting
At LEXIKA, we've been providing translation and interpreting services from and into Norwegian since 1993. During this time we've delivered thousands of translations and thanks to their quality, our fast delivery, and reasonable price, we've gained many satisfied clients.
Most frequently, we translate texts from Norwegian into English and German, but we'll gladly provide translations into other European and world languages or translations into Norwegian. This is one of the reasons foreign clients use our services.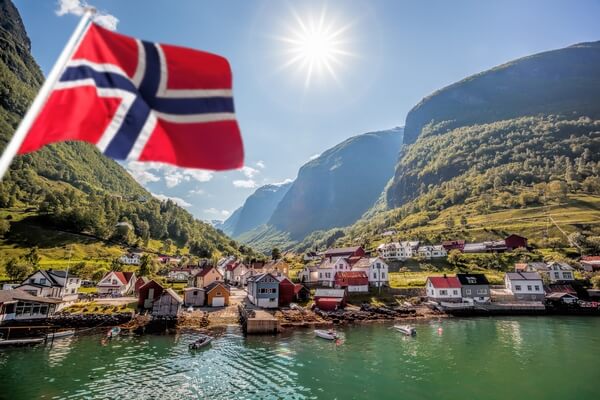 Why turn to LEXIKA if you need a Norwegian translation?
At LEXIKA, we're particular about the top quality of the provided services and we try to tailor every Norwegian translation to our client's needs, while respecting their requirements and the set deadline.
Overall, we can ensure Norwegian translations in 120 fields and we only cooperate with professional translators. Most frequently, we encounter requirements for translations from the fields of law, finance, engineering, and electrical engineering, but we also deal with certified translations.
Our interest in our clients' specific requirements and an emphasis on quality have made us a preferred provider for many domestic, international, and global companies, which is the best proof of the quality of our Norwegian translations.
How do we do it?
Specialist translators
Your Norwegian translations will always be done by experts in the given field. After a thorough analysis, we select the best suited translator from a linguistic and terminological point of view.
We comply with international standards
Since 2009, LEXIKA has had a certified system of quality management in place, which is annually audited according to the requirements of ISO 9001. This guarantees systematic processing of requirements and compliance with the set procedures.
We recommend that our clients have their texts translated in compliance with ISO 17100, which imposes high quality requirements on translators and the entire translation process.
Modern technology
We use modern translation software tools, which increase the quality of the entire translation process, make it faster, and more efficient. It can even reduce translation costs to some extent.
We put emphasis on quality assurance
Despite the use of modern technology, every text is carefully checked by our quality assessor's watchful eye, because we want to make sure that the final version will perfectly match the client's requirements in terms of defined terminology and graphic layout.
Interested in using our services?
Leave us a message with your requirements and we'll get back to you
Norwegian – a conservative, radical, literal language and a language of the land
If you're going to Norway for a visit or a holiday, you'll get by using English. However, if you want to study or work in Norway, you should learn this Scandinavian language. Not only will it enable you to get better study results or a better job, you'll also be able to understand Danish and Swedish.
Norwegian has four standardised forms: Bokmål – known as literary or administrative Norwegian, Nynorsk – New Norwegian or semi-artificial Norwegian formerly known as Lansmål (the language of the land), radical Nynorsk, also called Høgnorsk, and Riksmål – a conservative variety of Bokmål. Norwegian has 5 million native speakers.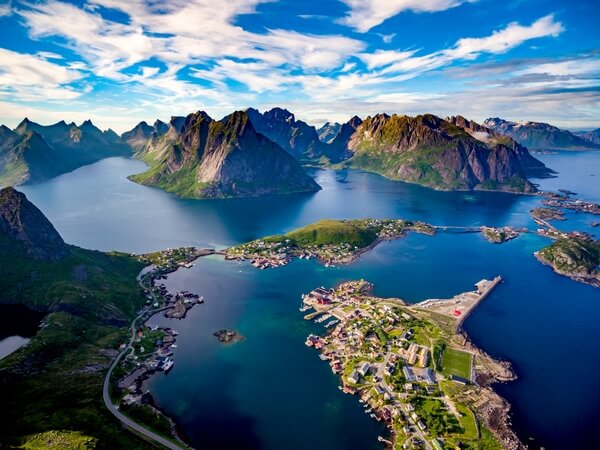 Danish in Norwegian
Norwegian belongs among the North Germanic or Scandinavian languages. They are divided into West and East Scandinavian languages. The first group includes Old Norwegian, Nynorsk, and contemporary Norwegian dialects. The second group comprises Bokmål, standard Norwegian, and Riksmål, Danish used in Norway.
There are two official languages in Norway: Norwegian and Lapp, which is from the Finno-Ugric language group. Many people also speak one of the numerous dialects. All of them are standard language varieties and differ mainly in phonetics. An interesting fact is that, in Norway, people address each other quite informally – they're usually on first-name terms.
As for grammar, Norwegian is an analytical language, and has a fixed word order, long vowels, and a melodic accent. Out of the original four cases, only nominative and genitive are still used today. Norwegian uses Latin script, and its alphabet consists of 29 letters including the special characters æ, ø and å.
The longest Norwegian word is composed of an incredible 66 letters and is used in the Navy. It's the word, "Dampskipsundervannsstyrkeprøvemaskinerikonstruksjonsvanskeligheter", which means "a sunk Styrkeprøven steamship had a machinery problem".