Swedish Translation and Interpreting
LEXIKA has been here for you since 1993. We provide translation and interpreting services from English or German into many other popular or less widely spoken world languages. Swedish is not an exception. Usual requests from our clients include translations of official documents. Our client's satisfaction is illustrated by the references appreciating the quality of our services.
Our top priorities are to provide high-quality translations, ensure the client's satisfaction with our services, and respect the agreed on deadlines.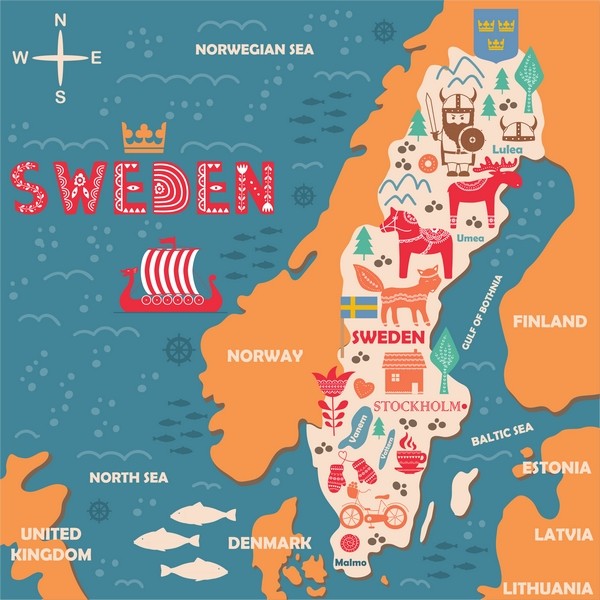 Why contact LEXIKA with a request for Swedish translation services?
All of our client's requirements are important to us and we process them individually, tailoring the translation to the specific needs of our client as best we can. This allows our clients to suggest how the translation or interpretation task should be carried out.
When translating from Swedish, we put together a team of the best translators, to make sure the final translation meets the high-quality required and ensure the client's overall satisfaction.
Here at LEXIKA, we provide all kinds of translations, be it of official documents or other technical texts. We also provide translations of legal and economic documents, and also technical manuals. You can order your translations in person or online, with a simple mouse click from the comfort of your home.
How do we do it?
Specialist translators
Every text is translated by a linguist specialising in the subject in more than 120 fields of expertise. We pay great attention to using the correct terminology and stylistics in all translations.
Quality of translation services
Our quality management system is annually audited and certified by the company TÜV SÜD. The audit guarantees the systematic processing of all requirements and high-quality of the provided services in accordance with ISO 9001, which is something we are very proud of. We recommend you have your texts translated in compliance with ISO 17100, which imposes high quality requirements on translators, revisers, and the entire translation process.
Modern technologies
At LEXIKA, we use modern technologies when processing requirements, translating documents, and carrying out other activities. They ensure the higher quality of our translations and the efficiency of our work. Translation tools help us carry out more complex revision (especially in bulk translation requests) and unify the terminology throughout the entire project.
Quality assurance
In the process of final checking, it is very important for us to make sure we send you the highest quality translation possible. Even though translation tools are used in the process of quality assurance, we always make sure that each translation is checked by our expert reviewer's eye. They verify the correct use of the terminology defined by the client, and check whether the translation, revision and proofreading were correctly carried out. The aim of the final review is also to check the graphical layout of the translation.
Interested in using our services?
Leave us a message with your requirements and we'll get back to you
Swedish – language of Three Crowns
Swedish is the sole official language of Sweden and the second official language of Finland. Swedish is spoken in the U.S., Canada, Great Britain, Brazil, and Estonia. Altogether, 9 million people use the Swedish language.
If we examine Swedish from the point of view of grammar, we'll discover that it has no grammatical cases. Swedish, similarly to Danish, uses two genders – neuter and the so-called common gender. Swedish verbs don't inflect for grammatical person or number. These are the main reasons why foreigners consider Swedish to be one of the easy-to-learn languages. The Swedish language uses Latin script with 26 letters plus å, ä, and ö. Therefore, there is a total of 29 letters.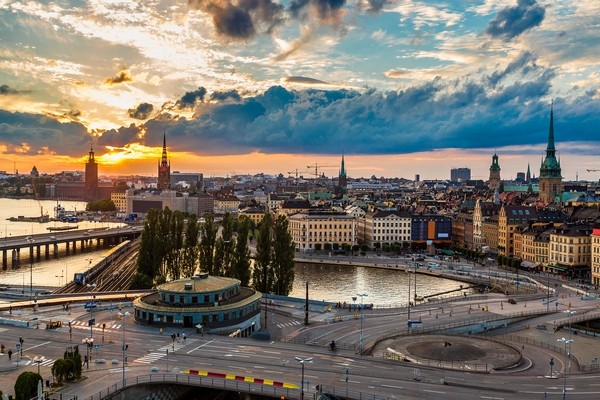 Where did Swedish come from?
Swedish is an Indo-European language belonging to the North Germanic – East Scandinavian language tree. Because it is a Scandinavian language, both the Danes and Norwegians can understand it.
Swedish evolved from the Central Swedish dialect at the beginning of the 19th century. Nowadays, there are six different groups of dialects used – Finland Swedish, Svealand, Norrland, Gotland, Götaland and South Swedish (or Scanian) dialects. The dialects differ in vocabulary and grammar.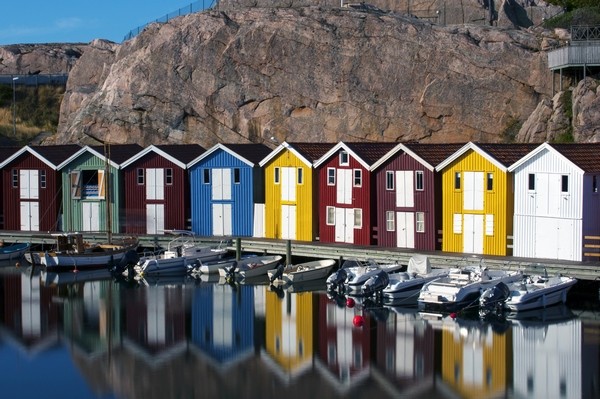 Language uncodified to this day
It's very interesting that the proposal to codify the Swedish language never received a majority vote in the Swedish parliament, even though Swedish is the official language of Sweden and is officially used in state administration and self-governance.
So how do they make Swedish dictionaries? Even though the Swedish language is not codified, the Swedish Academy (a much respected organization and a member of the Swedish Language Council) weighs in on the process of creating dictionaries. In addition to dictionaries, they also produce grammar books, textbooks, and language books.