Finnish Translation and Interpreting
LEXIKA has been offering professional interpreting and translation services for 25 years. Since 1993, we have delivered tens of thousands of translation projects to satisfied clients around the world.
Our number one priority is to deliver top-quality translation and interpreting services. But we also pay attention to fast delivery and credibility. We offer services at reasonable prices.
We translate Finnish legal documents, official documents, or other documentation, not only into English and German, but also into many other European and world languages.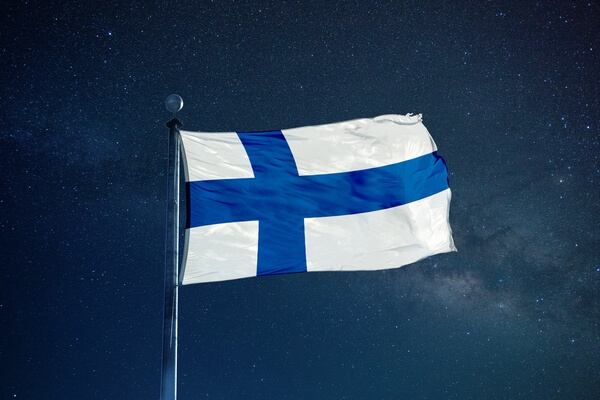 Why contact LEXIKA for Finnish translation services?
Every request for translation or interpreting is approached individually, and we always try to find the best possible solution to match specific situations and clients. We carefully analyse the text and select strictly professional translators to work on it.
The standard of our translation and interpreting services is best proven by numerous national and international companies, who particularly appreciate that we put emphasis on high translation quality. They speak well of our professional approach and credibility because we respect the agreed deadlines. For these reasons we have become the preferred provider of translation and interpreting services for many corporate and private persons.
When it comes to Finnish, we most often translate legal texts, especially employment documents, extracts from the Business Register, and other identity, court or official documents. We provide financial or technical translations too.
How do we do it?
Specialist translators
Translations into Finnish are always done by native speakers of Finnish. At the same time, these translators are experts in more than 120 fields. For every translation, we carefully select a language expert whose language skills and terminology best fit the specific type of text and the client's requirements.
Quality of translation services
Since 2009, our quality management system has been annually audited according to ISO 9001 by TÜV SÜD, a renowned audit company. Their audit guarantees the systematic processing of all requirements and compliance with the set procedures. We advise our clients to have their texts translated in compliance with ISO 17100, which meets high qualification requirements on translators and reviewers.
Modern technology
To make translation more effective and to ensure higher quality, we use modern software tools. They allow our translators to work faster and at the same time help them ensure consistent terminology across the entire translation.
Quality assurance
Even though modern procedures and tools are used in the process of quality assurance, we always make sure that each Finnish translation is checked by our quality assessor's watchful eye. They verify the employment of the terminology defined by the client and the correct use of translation procedures, including all reviews and proofreading. They also check the graphic layout of the translation and the fulfilment of any specific client requirements.
Interested in using our services?
Leave us a message with your requirements and we'll get back to you
Finnish – fifteen cases in the land of a thousand lakes
The lowest population density in the European Union, more mobile phones than people, more saunas than cars, almost 180,000 islands, and more than 187,000 lakes. Welcome to Finland, a country with approximately 5 million people speaking a melodic and maybe even exotic language – Finnish.
Finnish, with Hungarian and Estonian, belongs to the Finno-Ugric branch of the Uralic language family. While Finnish differs significantly from Hungarian, it is much closer to Estonian. Even though Finnish is considered a Scandinavian language, it isn't related to Norwegian or Swedish. Apart from Finland, it's an official language in the Republic of Karelia (Russian Federation) and the EU. It is used as a minority language in Sweden and as a language of diaspora in Estonia, Norway, Russia, the US, and Canada.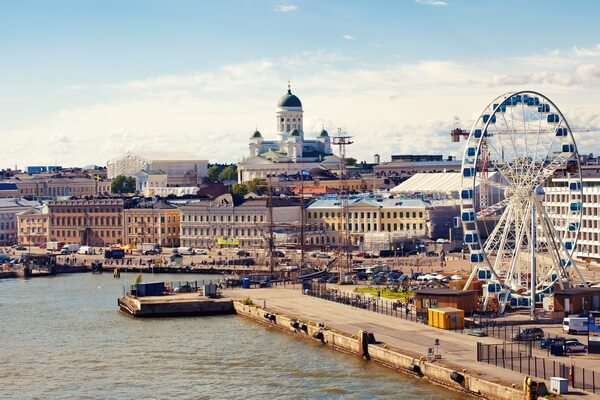 Learning Finnish is a challenge!
English speakers consider Finnish to be one of the most difficult languages in the world. In other rankings, it's placed 6th, 8th, or even 10th. In Slovakia, it's considered a moderately difficult language. Its difficulty lies in the use of fifteen cases and a specific vocabulary.
As for linguistic typology, it is found among the agglutinative languages, which are characterised by various kinds of linking, pronoun omissions, and use of vowels rather than consonants. Rhythm and melody are specific traits of Finnish.
Finnish distinguishes between two groups of dialects – Western and Eastern (including Northern dialects). The Finnish alphabet contains 26 Latin characters and the letters ä, ö, å, a total of 29.
Finally, we can try one Finnish tongue-twister: "Gödöllön pöllö töllöttää, möllöttää, köllöttää ja ööliä löllöttää." This translates into English as: "An owl from Gödöllö is looking around, frowning, wandering and consuming beer."