Portuguese Translation and Interpreting
Since we joined the market, we've gained experience with translations of European and world languages, and this includes Portuguese.
Most frequently, we ensure translations from Portuguese into English and German, but we'll also gladly provide a translation into a different language or into Portuguese.
At LEXIKA, we always try to provide top-quality translation and interpreting services for our clients.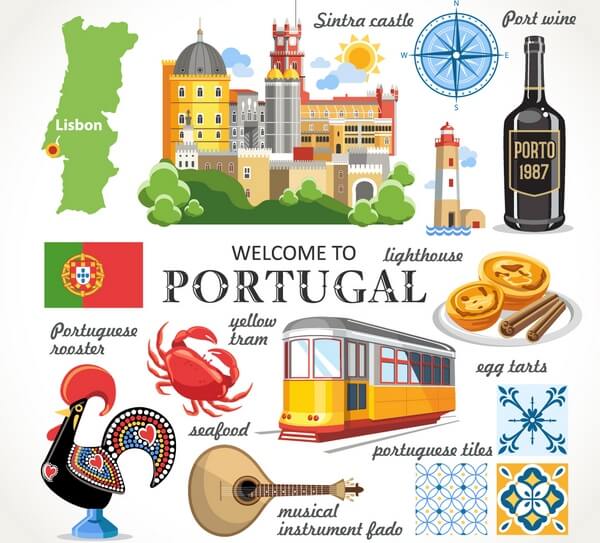 Advantages of Portuguese translations from LEXIKA
Clients predominantly value our reliability, professionalism and willingness to meet even the most specific requirements regarding Portuguese translations.
We only cooperate with professional translators and use the latest translation tools, which help us ensure high-quality and exact translations from or into Portuguese.
In more than 20 years of our activity on the translation and interpreting market, we've become the preferred provider for many clients, as demonstrated by our references.
The most requested Portuguese translation specialisations include law, especially employment documents. However, we also have experience with translation of financial documents, technical documentation, and operating instructions.
How do we do it?
Experts on Portuguese translations
We thoroughly verify the qualifications of all our Portuguese translators. Overall, our translators are experts in more than 120 fields. Based on an analysis of every text, we select the best suited translator who is familiar with the terminology and is also a linguistic expert.
Quality tested for international standards
At LEXIKA, we work in compliance with ISO 9001 and ISO 17100 to ensure the best possible quality of services for our clients. These standards place substantial demands on the systematic processing of requirements, on the translators' qualifications, and the entire translation process. We voluntarily undergo an annual monitoring audit carried out by TÜV SÜD to make sure that our working procedures are up to date.
Latest technology
The use of modern translation tools is an integral part of our work. They make the translation process simpler, more efficient, and help our translators use consistent terminology in the entire document.
Quality assurance
Every translation project has to go through a final quality assurance before it is delivered to the client. This control is done by our quality assessors with the help of modern tools. We focus on the use of the client's defined terminology, compliance with the correct translation procedure, for example employment of all revisions and proofreading.
Interested in using our services?
Leave us a message with your requirements and we'll get back to you
Portuguese is popular on all continents
Portuguese is one of the most widely used languages in the world. Today, it's one of the top ten languages according to the number of speakers. It's estimated that 220 to 235 million people around the world speak Portuguese. It's an official language in 10 countries on four continents: in Europe, South America, Africa, and Asia.
To find out why Portuguese is so wide-spread, we need to look back in history. Since Portugal is a coastal country it undertook many sea voyages. During these voyages, trading venues were established on strategically significant routes all around the world.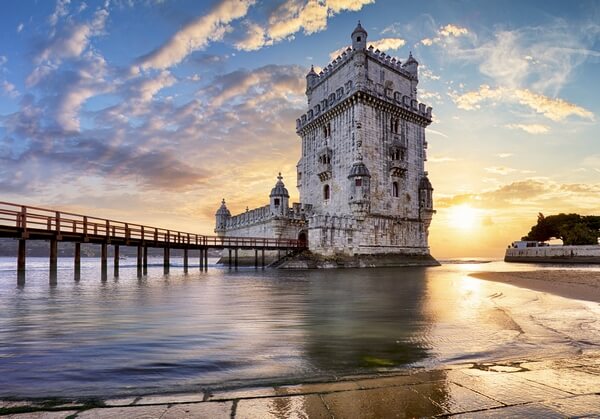 Mixture of Latin and Arabic
The Portuguese language has been evolving on the Iberian Peninsula since the 3rd century and its current form originated around the 15th century. Portuguese stemmed from Vulgar Latin, the spoken form of Latin used mainly by Roman soldiers and ordinary people.
After the fall of the Roman Empire, Portuguese started to evolve from the Pre-Roman languages. Because of the Moors, who controlled the territory of Portugal between the 8th and the 15th century, the evolution of Portuguese was also significantly influenced by Arabic.
Portuguese is an Indo-European language belonging to the group of Romance languages. In 2009, its alphabet, which consisted of 26 letters, acquired three new letters that hadn't been used before: k, y and w. They were introduced because of loan words from English.
Portuguese doesn't have a single grammatical case and omits pronouns. As for typology, it's an inflectional language. The Portuguese language features several hundred dialects and Creole languages. One of these, the Galician dialect, is considered an independent language and is spoken in Spain.