Macedonian Translation and Interpreting
For the 25 years that we've been active on the translation market, we've gained a lot of experience with translation and interpreting in both common and rare languages. This includes Macedonian. We provide translations from Macedonian mainly in combination with English and German.
Our priority is to provide high-quality services for affordable prices. That's one of the reasons why clients from many European countries turn to us when they need a translation from or into Macedonian.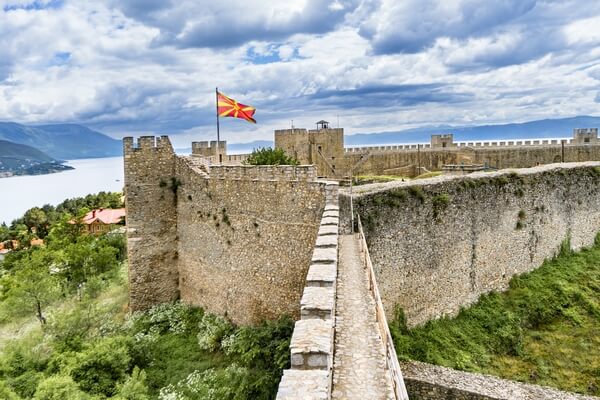 What are the advantages of translations by LEXIKA?
In order to ensure the best possible quality of translations, we verify the qualifications of the professional Macedonian translators we cooperate with.
We pay close attention to your needs to provide translations that will fit your requirements perfectly.
Our customers greatly appreciate our professional approach, reliability, and rapid delivery of translations.
Clients most frequently require translations of Macedonian legal and technical texts, such as manuals and technical documentation, as well as financial texts.
We also translate personal and official documents. If necessary, we offer free consulting services for your translation projects.
How do we do it?
Professional translators
We carefully select all the translators we cooperate with. Overall, we have translators specialised in more than 120 fields, so your texts are always translated by the experts best suited from a linguistic and terminological point of view.
Quality according to international standards
We constantly optimise our working procedures to comply with ISO 9001 and ISO 17100 in order to process every requirement efficiently and provide top-quality translations. These standards place substantial demands on quality management, systematic working procedures, and translators' and reviewers' qualifications. Our working procedures are annually audited by TÜV SÜD according to these standards.
Modern technology
To increase translation process efficiency and keep consistent terminology in the whole text, we use state-of-the-art translation software tools, which make it easier for both us and our translators.
Quality assurance
Final quality assurance is an integral part of the processing of every translation. We do it with modern tools, but do not omit the important human factor. Quality assurance serves to verify if correct translation procedure has been applied, as well as all revisions and proofreading. We also carefully check if client defined terminology was used and the graphic layout maintained.
Interested in using our services?
Leave us a message with your requirements and we'll get back to you
Did Alexander the Great speak Macedonian?
North Macedonia is a Balkan country, and a part of the ancient kingdom of Macedonia ruled by Alexander the Great or Alexander III of Macedon. Macedonians consider themselves to be descendants of this famous king and warrior and claim that he spoke a language similar to today's Macedonian.
But linguists don't agree with them and claim that their king spoke Ancient Macedonian – a language spoken in the Balkans in antiquity. This is confirmed by the fact that Slavs, ancestors of today's Macedonians, came to the peninsula no earlier than in the 6th century. This means that Alexander the Great spoke a language most similar to Greek.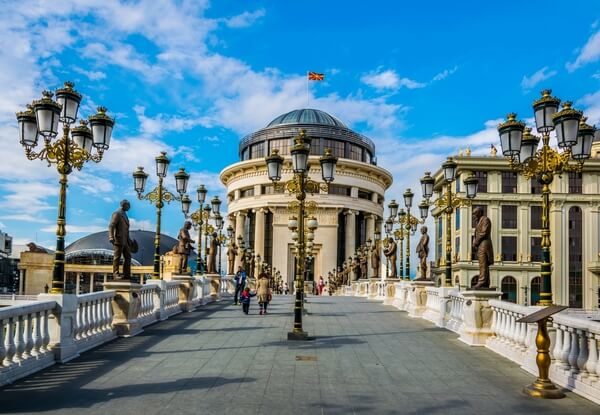 Macedonian – a loved and hated language
An interesting fact about Macedonian is that some Balkan countries disagree with its recognition as a separate language. The same thing goes for the country's name – for example Greece didn't recognise it until 2019, when it changed to North Macedonia. However, the dispute about Macedonian and identity is still ongoing.
Macedonian belongs to the Indo-European language family, specifically among South Slavic languages. It has the most in common with Bulgarian. The number of native speakers is approximately 1.5–2.5 million.
From January 2018, it's no longer the exclusive official language of North Macedonia, as Albanian was recognised as the second official language. Macedonian is used as a minority language in Albania, Serbia, Montenegro, Bulgaria, and Greece. It's a language of diaspora in the USA, Canada, and in some European countries.
Macedonian is an analytical language, so substantives are not declined. Instead, prepositions are used to express relationships between objects. Unlike other Slavic languages, it uses articles. Macedonian uses the Cyrillic alphabet with 31 letters.