Belarusian Translation and Interpreting
LEXIKA has been active on the market since 1993, and among other languages offers its customers professional translation and interpreting services in combination with Belarusian. During these 25 years we have delivered tens of thousands of translation projects to regional and global clients.
Our clients especially value LEXIKA's emphasis on the top quality of provided services. On top of that we also provide translations quickly, reliably and at reasonable prices.
We translate contracts, technical manuals, official documents or other documents to and from Belarusian in many language combinations, but most frequently from English or German.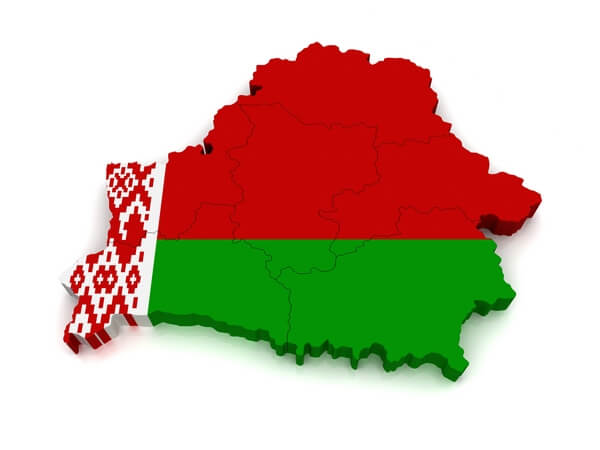 Why contact LEXIKA for Belarusian translation services?
Our translations are custom-made, depending on individual requirements and on clients, and we always look for the best solution for a given situation. We cooperate only with professional translators and use the latest translation tools.
The quality of our services is validated by many references from domestic, foreign and global companies. They especially value our professionalism, high-quality services, and reliability in respecting agreed deadlines. These are some of the reasons we have become the preferred provider of translation and interpreting services for numerous corporate clients.
The most frequent interest in Belarusian translations is usually for legal documents, so we specialise mainly in translating employment documents, records from the commercial registry, and personal, court or other official documents. However, we also have considerable experience with economic and financial translations, translation of technical documentation, and manuals as well.
How do we do it?
Specialist translators
Translations into Belarusian are always prepared by native speakers of Belarusian. They are also experts in the given field. Our translators work in more than 120 fields of expertise. For every translation, we carefully select a linguist whose language skills and terminology best fit the client's requirements.
Quality of translation services
The prestigious firm TÜV SÜD has annually audited our quality management system's accordance with ISO 9001 since 2009. They check the systematic processing of all requirements and compliance with set procedures.
We recommend our clients have their texts translated in compliance with ISO 17100, which meets high qualification requirements on translators and reviewers.
Modern technology
The use of modern software tools when translating Belarusian helps us increase the efficiency and quality of the translation process. These tools allow our translators to work faster and ensure consistent terminology throughout the text.
Quality assurance
In the process of quality assurance of Belarusian translations, we use modern procedures and tools. But every translation is also checked by a quality assessor's watchful eye. This professional verifies the correct use of terminology defined by the client, checks whether the translation, review and proofreading were correctly carried out, and checks the graphic layout of the translation and the fulfilment of any specific client requirements.
Interested in using our services?
Leave us a message with your requirements and we'll get back to you
Belarus – one country, two official languages
Belarusian is a traditional Slavic language, one of the East Slavic languages along with Russian, Ukrainian and Rusyn. These languages are close to each other, but at the same time differ in many ways. For example, Belarusian and Ukrainian use many loanwords from Polish and other West Slavic languages. Belarusian also contains letters that don't exist in Russian or Ukrainian. It differs in the pronunciation of some soft consonants, and is characterized by more distinct "akanye" – non-differentiation of unstressed syllables – than Russian.
Belarus' second official language is Russian. It was proclaimed an official language after a referendum called in 1995 by President Alexander Lukashenko. Both languages have equal status.
Currently, Belarusian is spoken by almost 8 million people in Belarus. It's an official language in twelve counties of Podlaskie Voivodeship (province) in Poland, and a minority language in Russia (1 million) and Ukraine (more than 400 thousand). In Latvia, Lithuania, Kazakhstan and the USA, it's a diaspora language. Its dialects can be divided into four groups – Podlaskie, Northeast, Southwest and Central.
Belarusian uses a Cyrillic script that has 34 letters. Other systems of writing were preserved: a Belarusian version of Latin script from the 19th century, and documents in Arabic script from the 16th century. With reference to grammar, Belarusian has preserved the 5th case and the alteration of consonants in declension.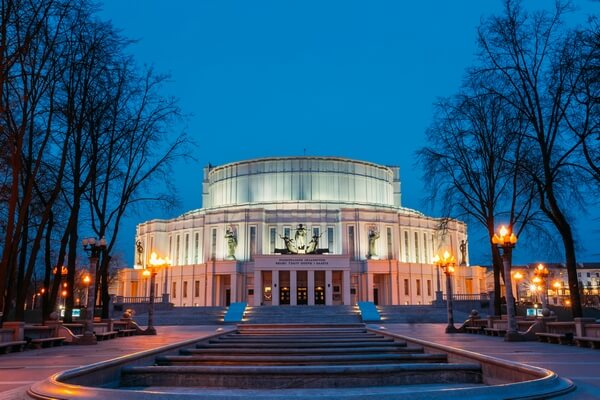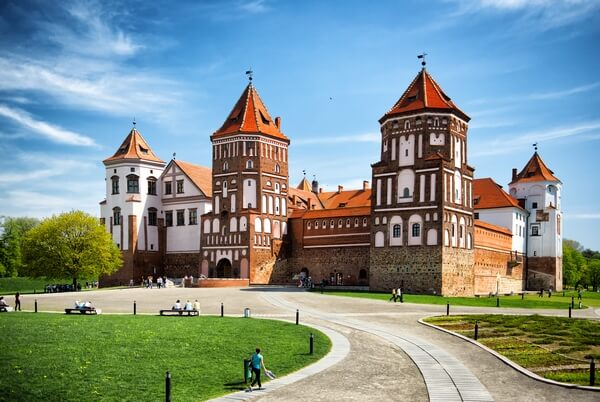 Belarusian in rural and Russian in urban areas
With regard to traditions, Belarusian is used most in rural areas, whereas Russian is spoken more often in urban areas. Both Belarusian and Russian are taught in elementary schools, with a slight prevalence of Russian. Students also study Russian literature. Russian is used in almost all social spheres – even the main news of Belarusian public television is broadcasted in Russian. Opposition politicians, and the Greek Catholic Church that uses only Belarusian during mass, are an exception.