Zero-waste office – the first changes!
Simona Pralovska

07.02.2020
About Lexika
Reading time:

3

min.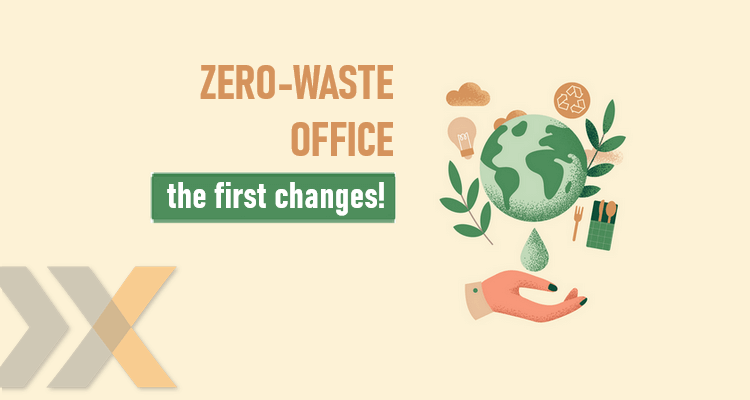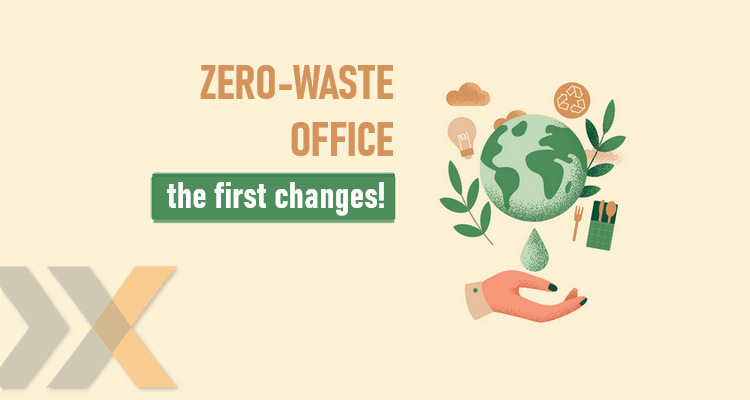 Reading time
3
minutes
A few weeks have gone by since 
the most recent workshop
 on the 
zero-waste office
 project and the third one will be here soon. But meanwhile, we have to do our "homework". This New Year's resolutions are all about the green changes we've taken up so enthusiastically.
Change no. 1: No pain, no gain.
There's no need to pretend. If we have a bin right under the table, we'll get lazy. There goes a handkerchief, a wet wipe, sticky notes which are not needed anymore or wrapping papers from sweets (during a hard day, we need sugar refill ?). Before we know it, the bin is full.
So the first change is: a radical reduction of the number of bins. For us at Lexika, it actually meant getting rid of 10 bins. We only kept one central bin.
You might ask how this relates to the reduction of waste, since there's no difference if waste is created in ten smaller bins or one big bin. But every change is also about changing mindsets. If you have to stand up from your desk and walk to the bin, you'll think twice about how much waste you're creating. Gradually, we're finding out that we actually recycle more waste and create less of it.
Change no. 2: Borrow what you need and then give it back
A typical situation – when we're leaving work, it crosses our mind that we need to stop at the supermarket to get some fresh bakery products and something tasty for dinner. But we left our shopping bag at home – as is always the case when we need it. And this is how we enter the vicious circle and have to buy a new bag at every other visit to the supermarket. It doesn't matter whether it's made of plastic, paper, cotton or anything else. If we had planned our shopping, we wouldn't need it = we wouldn't buy it.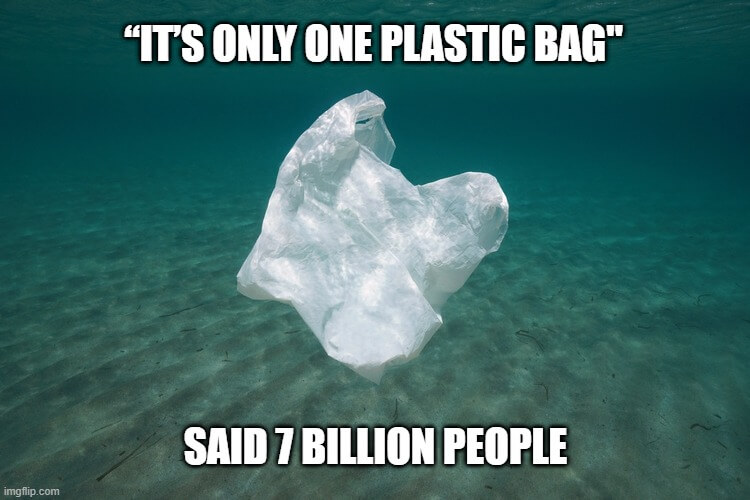 Another classic situation occurs at lunchtime when we need to go to a restaurant to collect lunch. When we get to the counter, we realise that we're unnecessarily wasting and paying for disposable polystyrene packaging, which is one of the most problematic types of waste in our daily lives. We'll use it for several minutes, but it takes a few thousand years to completely decompose.
How did we solve this issue? Quite simply. We brought cotton bags and lunchboxes that lay unused in our homes to the office. There, we literally breathed new life into them. Lunchboxes and bags can be used by everyone as needed. After using them, we return them.
In the future, we're planning to widen the range of this "borrowing service" and include both commonly and less commonly used items. But more on this later. ?
Change no. 3: Think twice before printing
It's not like we were thoughtlessly printing one document after another. But now, we ask ourselves every time: Do I really need to print this document? The change of mindset has led to changes in some of the processes and if possible, we try to keep documents in electronic format only. As we print double-sided and only the documents we really need, we save paper, printer ink, and the number of punched pockets. Eventually, it helps make our bins emptier. This is a textbook example of the domino effect – one small change can have far-reaching positive consequences.
We also reduced the number of staplers, hole punches and other office requisites that often lay unused in our drawers. After all, it's not necessary for everybody to have their own collection of stationery. Our colleagues thought the situation through and handed in those they didn't use often, on a voluntary basis. ?
We're planning to give the spare stationery to a school, where they'll be made use of.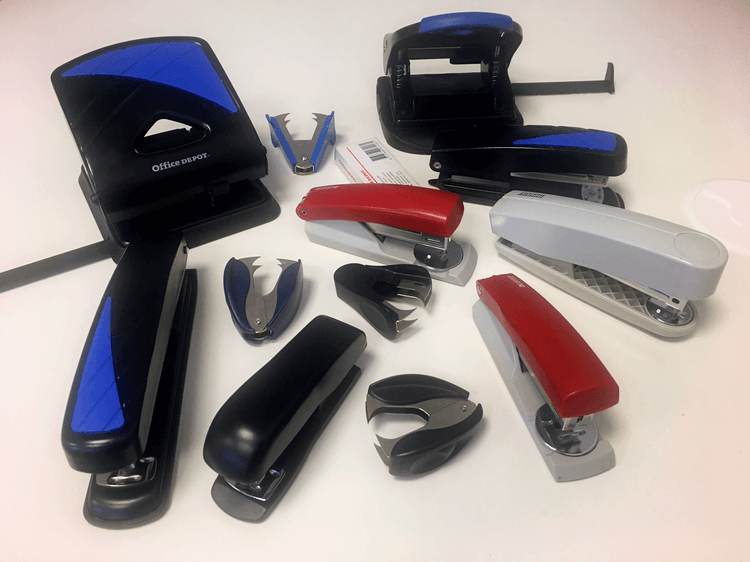 We've described the first three green changes we've managed to introduce in our practice so far. But our list of changes goes on and on and we're working hard on a detailed plan on how to implement them.
Are you trying to reduce the quantity of waste produced in your home or office, too? Share your tips with us in the comments or on our Facebook page. We'd like to take inspiration from you. ?
Do you like our blog?
Share it!