4 benefits of having a company term glossary
LEXIKA

06.02.2020
For Customers
Reading time:

2

min.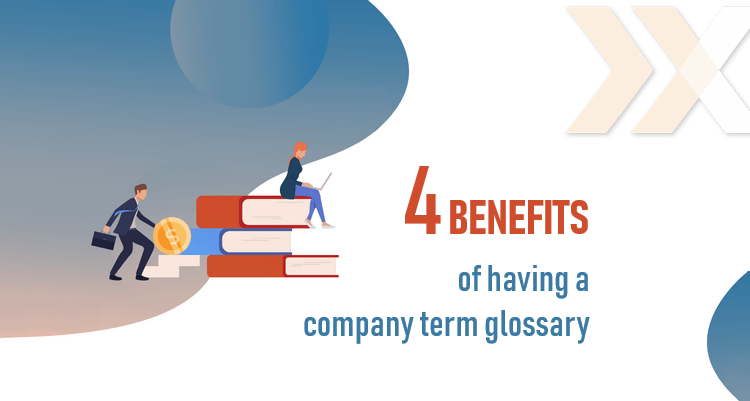 Appropriately chosen expressions, style and the use of uniform terminology all help to maintain the internal and external logic of your written presentation.
Consistent use of terms will boost the comprehensibility of your text. Replacing predefined terms with various synonyms – such as glossary, terminological dictionary, term database or company glossary of terms – detracts from the overall comprehensibility of the text.
Consistent terminology holds the key to success
The uniform structure of written texts should be maintained for various reasons:
marketing texts are aimed at strengthening the brand or increasing sales;
legal documents should be clear, trustworthy, and offer the highest possible level of legal certainty;
product documentation should enable the buyer to use the acquired product correctly.
The common denominator here is that authors of every type of text want to be sure that the content conveyed will be understood correctly, the meaning of specialized terms is clear, and any abbreviations or sentence structures used are adequately explained.
Communication management is therefore important in almost every organization, even if the language of communication is our own native language.
This is precisely the purpose of (company) glossaries, also known as terminological dictionaries in professional circles. These constitute glossaries of terms, abbreviations, and phrases typical of a certain organization or industry. In fact, they are dictionaries containing expressions either in a single or in multiple languages.
Multilingual glossaries of terms play an important role in translating any specialized documentation into other languages. Thanks to glossaries of terms, professional translators know which variant they should use in their translation, which terms are off-limits, and which terms have a distinctive use depending on the specific context or product.
Benefits of a company glossary
You will gain the following benefits by using a term dictionary:
1) Consistent translations
A high-quality term glossary will ensure consistent translation and this consistency will in turn offer the reader a better experience with the product. For example, a certain key term is used by the marketing department, the user then finds it in the instruction manual, and it is used by employees working in the customer service department in the same way.
2) Trademark and investment protection
If translators translate the same concepts in different ways, your customers abroad will not be able to identify the key terms that define your brand, which cannot bode well.  Brand quality directly affects the survival of products and companies today.
3) Accelerating the translation process
Unclear assignment instructions result either in ambiguous translations or in additional questions from translators and reviewers. A high-quality glossary of terms will ensure clearer instructions, as well as faster and more effective work on the part of the translators.
4) Minimizing the cost of translation
A term glossary containing terms frequently found in your texts can simplify certain phases of the translation process and subsequently lower the price.
A clear and well-defined glossary will ensure the consistent and high-quality translation of key terms in your text. If you do not have a glossary but would like to create one, please e-mail us or give us a call. We will be happy to help you.
Do you like our blog?
Share it!