Who Is a Vendor Manager, and How Do They Help Translators?
Eva Dinušová

31.08.2022
For Translators
Reading time:

4

min.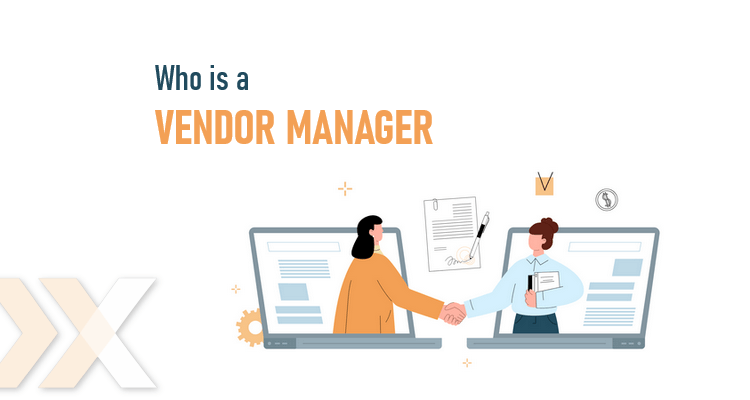 Reading time
4
minutes
Have you ever been contacted by a translation agency by someone called a "vendor manager"?
Lexika employs not one but two vendor managers: Eva Dinušová and Simona Pralovska.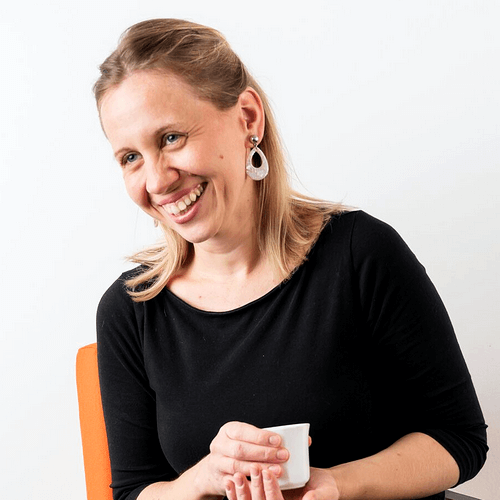 Last year, we surveyed our translators and found that 16% of them had no idea what a vendor manager is nor what they do. Therefore, we've decided to educate people about this position.  
Here we will clarify its meaning, usefulness and why every professional translation agency should have its own vendor managers.
A little glossary entry
If you cooperate with foreign agencies, then you might encounter multiple names for a vendor manager: Community manager, Talent manager, Recruiter, Supply Chain Manager, Globalization Vendor manager and many more.
What is a vendor manager, and what is their job?
In general terms, vendor managers oversee the relationships with vendors. They make sure that translators find long-term cooperation beneficial. They track the translators' work and regularly receive feedback on them from project managers.
Moreover, they make sure that the agency has enough skilled translators so that the day-to-day operations run as smoothly as possible. In turn, the network of contracted translators is never static. Vendor managers must continuously react to the inflow and outflow of (new) translators, and thus maintain equilibrium. For example, they make sure that there are enough translators available for the summer holiday season, or when translators go on parental leave and become unavailable for a longer period of time.
Whenever there's a more complicated project, an unusual language combination pops up or when new clients approach the agency, vendor managers advise project managers on choosing the right translator.
Core competencies of vendor managers
Detailed knowledge of the translators and their specialisations.
Looking for and contacting new translators.
Fascilitating the selection process and testing of new vendors.
Negotiating the prices and terms of cooperation.
Overseeing the quality of supplied translations.
Working closely with project managers when choosing vendors.
Identifying and rectifying a lack of vendors with particular language combinations, specialisations and offered services.
When do translators cooperate with a vendor manager?
A vendor manager usually helps translators from the first contact, through to the hiring process, and then all throughout their cooperation with the agency. Once the translator is familiar with the agency's processes, a vendor manager remains in the background and can help the translator if the need arises. They also help with complaints and situations that might influence cooperation.
Therefore, a vendor manager forms a bridge between translators and project managers, and thus make sure that mutual cooperation remains as smooth as possible.
When should I reach out to the vendor manager?
You can contact the vendor manager whenever you need and with whatever problem that might impact the mutual cooperation. Feel free to contact them even with the smallest issues, as these might contain something greater that can only be dealt with upon a more detailed analysis. For example, you receive a request from us and suddenly find yourself confused because the text in question doesn't fall into your area of expertise. Or, perhaps you have an issue with a CAT tool assigned to certain projects.
On the other hand, if you enjoyed working on a project or within a certain area of expertise, it helps us if you let us know about it. We might then send more jobs like that your way.
What are the reasons to contact a vendor manager?
Formal changes (change of your address, legal entity status, name, account number etc.).
Changes in your qualifications (expansion of offered services, language combinations and specialisations).
Interest in increased cooperation.
Numerous types of changes regarding agency cooperation.
Feedback on possible improvements, expressing discontent etc.
Open communication
Don't hesitate to contact us if you are dissatisfied with something or think that there are aspects of cooperation that should be changed or adjusted for everything to run smoother. Translators can get swamped with work and forget to mention that something isn't working for them. Every issue deserves to be addressed at least so that it doesn't get worse and cause frustration that could damage the cooperation overall. That might be a tough nut to crack, even for a seasoned vendor manager.
We admit that not every problem can be resolved to everyone's satisfaction. However, open communication can at least shed light on everyone's perspective, and it might lead to a partial solution.
What happens when there is no vendor manager?
Some small, local translation agencies don't employ vendor managers. Their responsibilities are split between project managers and other employees who deal with this agenda on top of other duties. In other words, there's no single liaison who would process the vendors' requests and resolve them promptly and systematically.
A seasoned vendor manager listens (and reacts) to the wishes and needs of vendors. Their door is always open to "their" translators, or they can be reached by phone or e-mail. ?
Do you like our blog?
Share it!