Greek Translation and Interpreting
At LEXIKA, we have been providing translations from Greek to English and German, but also to other European and world languages since 1993. Translations of various legal and technical documents are most frequent. We always try to provide our customers with top-quality service and deliver translations within the required deadline and for an advantageous price.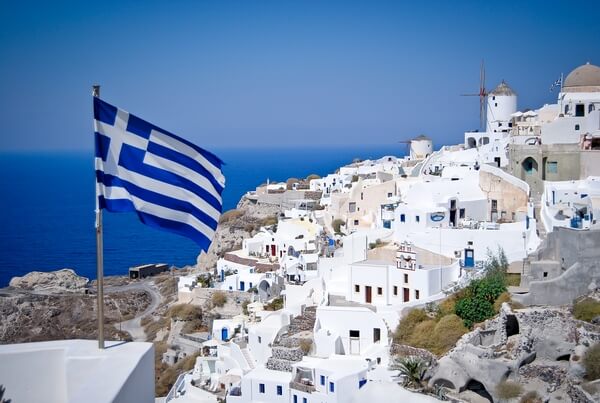 Six reasons why you should use LEXIKA's translation services
We have over 20 years of experience with translations from/into Greek.
Our priority is the quality of the translation.
We verify the qualifications of every translator.
We use the latest tools for translation and work process support.
We put great emphasis on meeting the set deadlines and requirements.
We are professional and friendly.
Apart from specialised technical, legal, and financial translations, which we deal with most often, we also provide Greek certified translations. We predominantly translate operating instructions, technical documentation, and employment or commercial contracts. We endeavour to meet specific requirements and our clients appreciate that.
We have been active on the market for 20 years, and during this time we have processed a lot of requirements for translations from and into Greek from private individuals, as well as domestic and international companies. We draw on this experience and are constantly improving our processes in order to keep developing as a company.
How do we do it?
Professional translators
LEXIKA pays close attention to the selection of qualified translators. With every request, we thoroughly consider which translator we should assign the job to. Since our translators are well-oriented in over 120 fields, you can be sure that the terminology of the translation will be correct.
Quality at the level of international standards
We are demanding not only when it comes to translators, but also in the way we handle customer requirements. That's why our quality management system meets ISO 9001 and is annually audited by TÜV SÜD. Translations should be done in compliance with ISO 17100, which places heavy demands on the qualifications of translators and reviewers.
Modern technology
The efficiency and quality of our translations is also ensured by translation software. Using these tools we can easily unify the terminology of translations and check longer translations without any problem.
Quality assurance processes
At LEXIKA, we pay close attention to the final check of a translation and whether it meets all the client's specific requirements before delivering it. To do so, we don't just use modern translation software, but also assessors, who check the use of the required terminology, the graphic layout, and the procedures of review and proofreading.
Interested in using our services?
Leave us a message with your requirements and we'll get back to you
Greek – the alpha and omega of world language
The language of the ancient, medieval, and modern Greeks.  Greek languages are inaccurately referred to as just one "Greek language". The term "Modern Greek" is also quite common and it designates the Greek language spoken in the modern era that stems from Ancient Greek. The common denominator of these "Greek languages" is that they belong to the same group of Indo-European languages, which consists only of the Greek language.
Greek could be the alpha and omega of world language. If the once great and influential Ancient Greece had maintained their power, Greek could be a world language.  From a historical point of view, Greek language was shaped during three development periods: the Ancient Greek period (2200 BC–330 AD), the Medieval or Byzantine period (330–1600) and the modern era (from 1600 till today).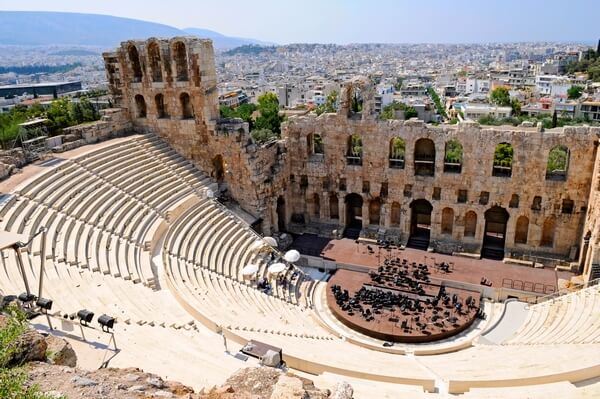 The eternal script of the Greek alphabet
It is interesting that despite turbulent historical events, Greek is still a living language and its written tradition is considered the longest in history. There are approximately 13 million native speakers.
Greek is the official language mainly in Greece, in the Athos peninsula, and Cyprus. It's a minority language in Turkey, Albania, Italy, Armenia, Hungary, Romania, and Ukraine. It's one of the most wide-spread languages of diaspora in over thirty countries throughout all continents.
Greek uses four grammatical cases and belongs among inflected languages with a free word order and pronoun omission. In Greece, six main dialects are spoken: Calabrian, Cappadocian, Pontic, Cretan, Cypriot, and Tsakonian. Less frequently used dialects are, for example: Ionic, Cycladic, Maniot, and others.
Greek script is called alfabeta, and it contains 24 letters. Apart from its usage in Greek, it is also used in other languages as mathematical symbols or symbols in astronomy. Finally, let's have a look at what Greek looks like in practice using the example of "δεσοξυριβοζονουκλεϊνικό", which means deoxyribonucleic acid (or DNA).