Online Terminology Dictionaries for Translators
Denisa Kytová

27.02.2019
For Translators
Reading time:

5

min.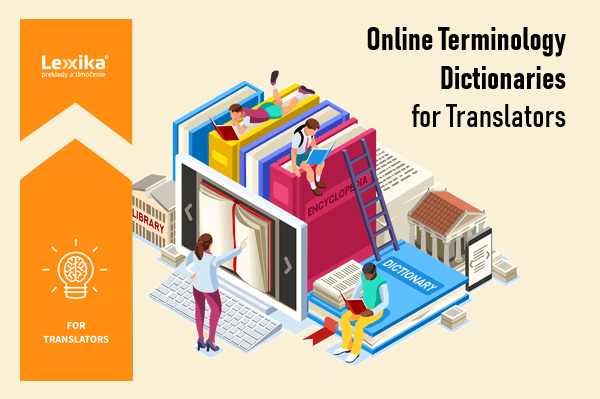 From a linguistic point of view, every specialised text has specific characteristics beginning with vocabulary and ending with the stylistics. When translating specialised texts, the terminology of the source text plays a key role, because it must be correctly translated into the target language.
The work of a translator therefore involves researching and looking information up in specialised terminology dictionaries and using parallel texts or templates. This article will present several useful online sources for translators.
Multidisciplinary terminology databases
Interactive Terminology for Europe (IATE)
Firstly, we must mention the IATE terminology database, which is one of the largest termbases in the world. It is the official glossary of EU terms and contains terms from 24 EU languages. It allows you to filter by language specialisation but also by the required terminology field, for example technology, law, etc.
When searching for a term, select a source and a target language from the list. Type the word you're searching for into the search box and click Search.

The results will display arranged by the fields in which they are used. For every term there is a definition, a reference, context or notes and the degree of reliability given in the number of stars.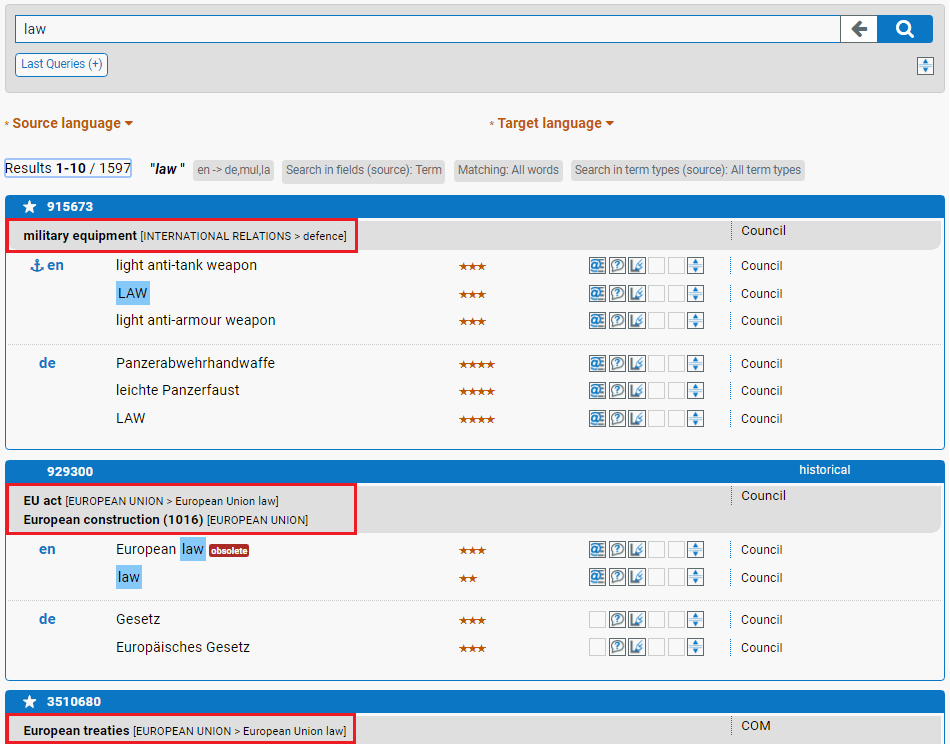 If you use your own CAT tool, you can download this database and connect it to your project as a termbase. For more information click here.
EuroVoc
A second useful source is EuroVoc – a multilingual, multidisciplinary thesaurus covering terminology from the EU's areas of activity. It is available in 24 official EU languages and also in the languages of three candidate countries (Albania, Macedonia and Serbia).
When searching for a term, select a language from the menu and type the term into the search box. You can search EU Vocabularies or EU publications. The list of terms is also available for download here.

Legal terminology
If you specialise in legal translation you can find relevant terminology in the above-mentioned IATE and EuroVoc databases.
EUR-Lex – EU law
Another useful source of legal terms is the EUR-Lex online database. You can search it for various expressions and also specific EU legislation documents. Documents which contain the given expression will display in all available languages in various formats.
After clicking on the selected document, you can display the various language versions side by side. Select the required languages in the Multilingual display section and click on Display.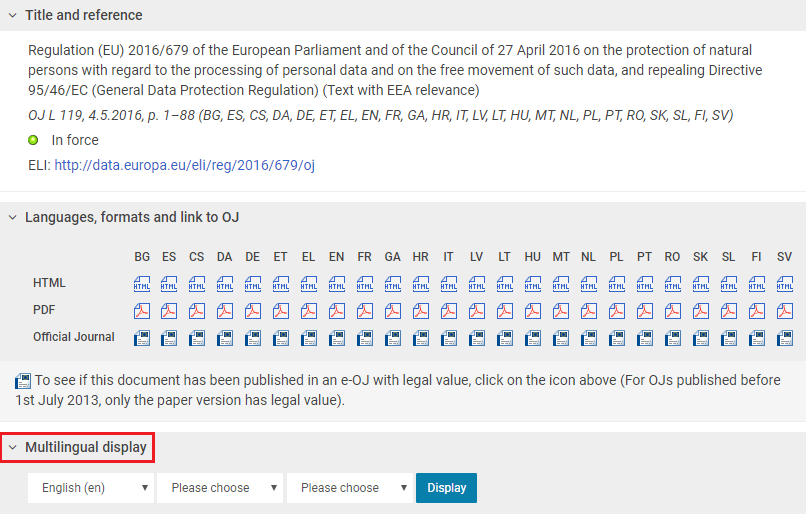 Sworn translators may appreciate e-Justice, the European e-Justice Portal, which is currently also available in beta version. The portal contains legislation, judgements and various forms in all official EU languages.
Economic/financial terminology
Regarding economic terminology, you may once again find the IATE and EuroVoc databases useful, as they allow you to filter fields falling into this category, like economics, trade or finance.
Investopedia
Investopedia is a website designed to help its users familiarise themselves with finance and banking. You may profit from the professional advice and many articles that can be found here. The website administrators have also created an English terminology dictionary, which is available on the website. For every term there is a brief definition and the entry is supplemented with references and related links.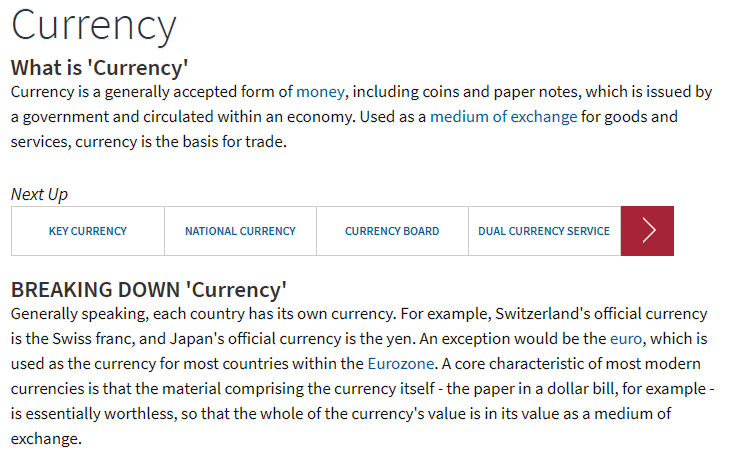 International Monetary Fund (IMT)
The IMF Terminology database is aimed at International Monetary Fund translators. It focuses on finance and banking and contains equivalents in several languages. Slovak is not one of them, but you can find English, French, Portuguese, Russian and Spanish there. To see the complete glossary, click here.
Technical and IT terminology
Several fields can be categorised in this area: IT, technology, electrical engineering, energy, etc. As with the other areas, this database is also characterised by specific terminology different from other areas.
Electropedia
Electropedia is the database of the International Electrotechnical Commission (IEC) and provides the world's greatest number of terms and definitions from the fields of electrical energy and electronics. Terms may be found by typing them into the search box or by searching in a given field.

International Telecommunication Union
The ITU is the database of the International Telecommunication Union. It provides definitions, abbreviations and acronyms contained in ITU publications. The database covers 6 languages (English, Arabic, Chinese, Spanish, French and Russian).
Microsoft
Microsoft Dictionary is Microsoft's online database that administers the localised versions of their products (e.g. Windows OS, Office, etc.). It allows you to search by language specialisation or to filter by product.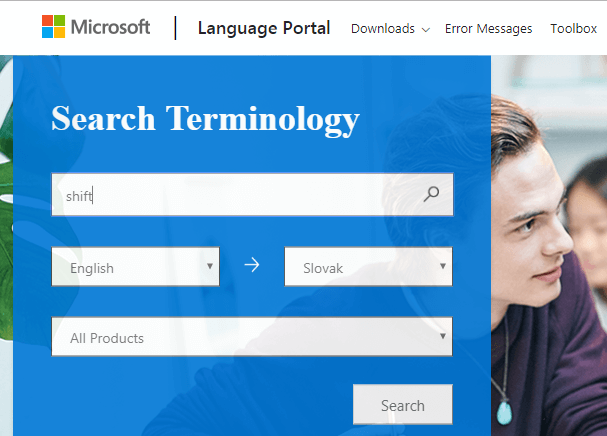 Medical terminology
Medical Subject Headings (MeSH)
Medical translation specialists may profit from MeSH, a medical thesaurus where they can search for diverse terms according to several criteria.

When you select the required term from the list of search results, a detailed description will appear with a short note and links to other occurrences of the term.

WHO Glossary
The World Health Organisation provides several glossaries and terminology dictionaries that are available for download in PDF format directly from the WHO's web. They also offer English and Spanish versions of the Lexicon of Alcohol and Drug Terms or a glossary concerning malaria.
We believe that you will find the above-mentioned sources helpful and that they will make it easier for you to translate. If we forgot to mention some of your preferred sources and you would like to share with your colleagues, do not hesitate to let us know in the comments.
Do you like our blog?
Share it!