Croatia is more than just a sunny beach
LEXIKA

12.06.2018
Meet the World with Lexika
Reading time:

3

min.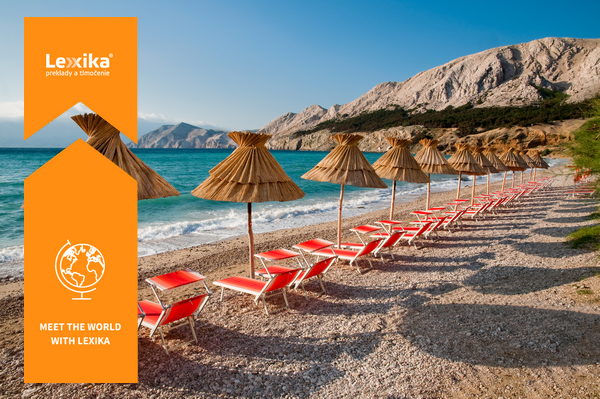 Dobro došli! This is how you'll be greeted in the sunny, flavourful, clean and well-liked Croatia! Did you know that this Mediterranean country on the shore of the Adriatic Sea has over 1,200 islands? Their total area equals 3,300 km2 (1,274 mi2). Only 46 of them are permanently inhabited, though.
At first, we would like to present the most populated Croatian island – Krk. It's one of the biggest and best known islands, also dubbed the Golden Island. But how exactly did Krk get its name? It's all because of the Romans! They were the first to name the city Curicum to honour its founders – Illyrians of the Curicta tribe. The name of the tribe means "those, who inhabited the Island of Stone". Gradually, this name shortened and twisted to Kark or Kerk, until it finally arrived at the present-day name Krk.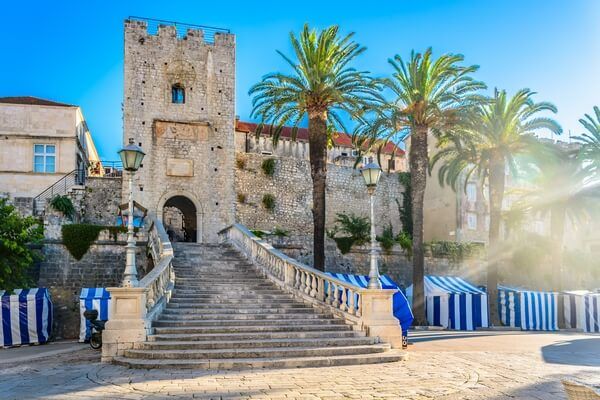 Other interesting islands include Galešnjak, which is shaped like a heart, or Korčula, where fine wines are grown (but we'll get to that later).
Croatia is a popular holiday destination, not only for its renowned beaches, but also because of its many attractions. Everyone probably knows the Plitvice Lakes National Park. On the other hand, lesser-known is the Croatian Sea Organ, which plays music by way of the sea waves or the so-called "European Wall of China" located in the town of Ston (near Dubrovnik), that was used for protection against enemies.
Tesla, Dalmatians and ties – what connects them?
Obviously – Croatia. Nikola Tesla was a brilliant physicist and inventor, who had a photographic memory and spoke eight languages. He was born in the city of Smiljan, situated in the area that is now Croatia.
We can't tell for sure, if Nikola Tesla wore ties, but this famous fashion accessory also stemmed from Croatia. The word for a tie in the Croatian language is kravata. This was derived from the French word "Croates", which means "a Croat". The origin of kravata goes back to the Thirty Years' War which took place between 1618 and 1648. At the time, Croatian mercenaries wore scarves around their necks and Parisians liked the idea so much, they decided to make it a fashion trend.
Who didn't want to have a Dalmatian puppy as a child? Or even better – 101 Dalmatians! Thanks to the fairy tale, Dalmatians have become one of the best known breeds in the world. They belong to some of the oldest dog breeds and have origins in the coastal area of Croatia, in Dalmatia.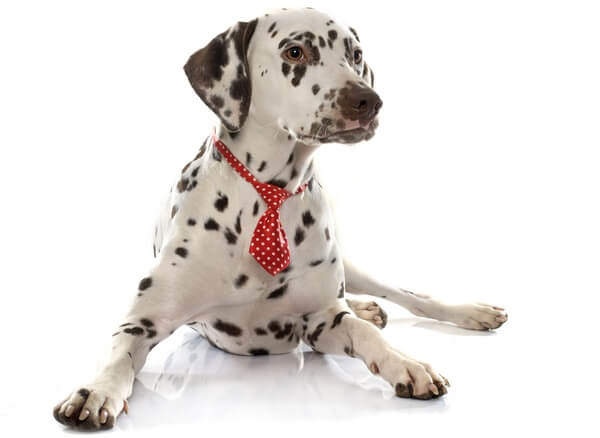 The best from Croatian cuisine
Croatia is a country with rich history, culture, flora and fauna, but it is also renowned for its flavourful and delicious cuisine. Croats are very proud of their traditional dishes, which differ from region to region. Inland, for example, traditional Slavic delicacies made of meat, cereals, legumes, milk and dairy products are favoured. In maritime regions, Mediterranean cuisine similar to Italian or Greek is dominant. Common meals include fish, seafood, pasta, herbs or meat – usually lamb, beef or poultry. Traditional ham (pršut) is also worth mentioning, as are the cheeses made on the island of Pag or in the Lika region, the sausage (Slavonian kulen) or a traditional meal from beef (Dalmatian pašticada).
Puff pastry or leavened dough strudels filled with walnuts, poppy, cottage cheese or fruit surely belong to the sought-after local sweet desserts. Adriatic ice cream and crepes with various fillings are also very popular. Other delicacies include plum dumplings, doughnuts with raisins, rum pies or biscuits with honey, walnuts and spice.
We have already mentioned food and desserts, now let's talk about wine. Croatia has been a proud producer of quality wine for centuries. Nowadays, there are more than 300 wine regions in Croatia, producing almost 2,500 types of wine. Some of the best known red wines are Merlot, Teran, Keštelet and Pošip. Where white wines are concerned, the most famous are Pinot and Muškat.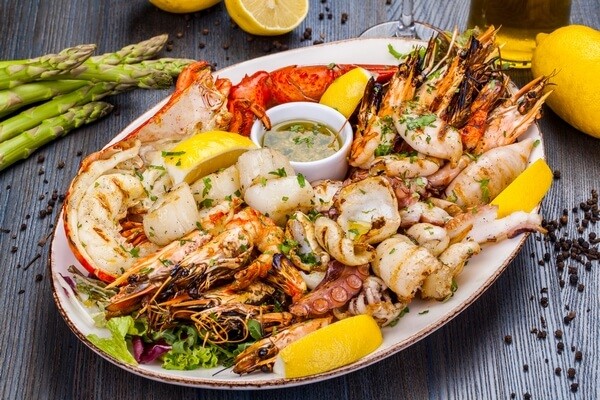 Do you like our blog?
Share it!