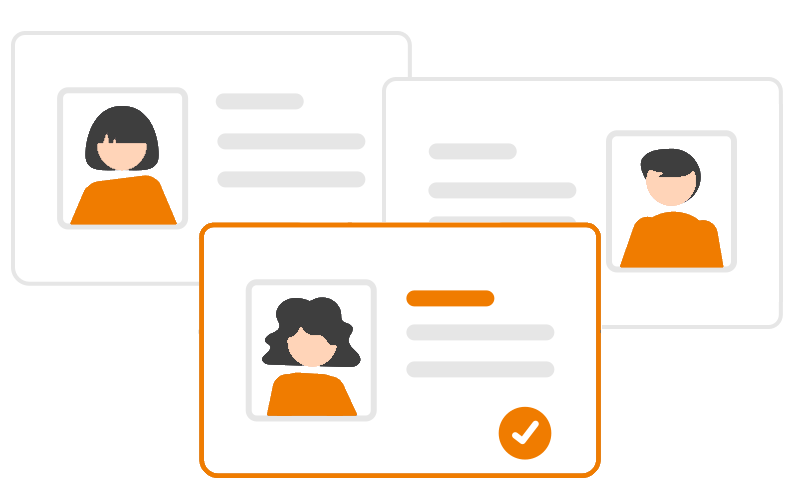 How native-sounding content brought new users from Europe to an online portal
CASE STUDY
---
How could writing a resume be fun? Kickresume knows how. How can you create attractive content in a foreign language that's sure to win over new customers? We've got you covered.
The client:
Kickresume helps people create elegant and professional resumes, cover letters and personal websites to catch the eyes of leading global employers such as Google, Apple and Tesla.
This young team have developed a simple and modern tool that's accessible to everyone. Following their successes in Slovakia and English-speaking countries, they are now expanding to new markets.
What we delivered:
A specialised team of translators and copywriters

Localised content testing

---
WHAT THEY SAID ABOUT US...
We have worked with many translation agencies, but not always to our satisfaction. That is why Lexika was the right decision in my mind. Their translation quality is incomparable to any of the previous companies we used. Many of our users now think we're based in their country. Immediately following our localised website launches, we had increases in organic traffic from each country.
I truly appreciate that Lexika has assigned us an account manager. Her proactive attitude, among many other things, has ensured the timely delivery of our translations and smooth cooperation overall. I have already recommended Lexika to our business partners, as I'm sure they will be equally satisfied. 🙂
Tomáš Ondrejka
Co-founder & Head of Marketing
languages
English, German, Spanish
approximately
15,000 words
(per language)
specialisation
human resources,
web, B2C portal

CHALLENGE #1
Clarity is the essence
Kickresume approached us to create the German and Spanish versions of their new online portal and website. These translations needed to be just as user-friendly and easy-to-understand as their product aims to be.
THE SOLUTION: We assembled a team of native speakers for each language. The choice of linguists was emphasised above all else. The skills of each one were carefully vetted in multiple steps, guaranteeing that these translations would be accomplished by the cream of the crop. In the end – native sounding texts were created without a hint of translation.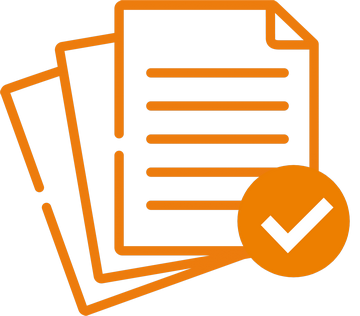 CHALLENGE #2
A translation with a twist
Kickresume relaxes the resume writing process. Their entire mission is to break free from the stereotypes. They are a breath of fresh air in the all-too-serious world of career-hunting.
THE SOLUTION: We had a video call with Kickresume to discuss their ideas. The resulting information and marketing brief put us in their (and their customers') shoes. This let us seamlessly infuse the translation with their values, communication style and marketing goals.

CHALLENGE #3
Working like a well-oiled machine
The project progressed concurrently in two languages and included multiple steps: translation, revision, transcreation and testing. Coordinating these projects between the linguist team and the client can easily slip into endless back-and-forth, which is precisely what we made sure to avoid.
THE SOLUTION: We generated a shared document for questions and gave everyone access. Previously addressed issues no longer needed to be revisited, streamlining the whole process.

CHALLENGE #4
Cutting-edge technology for cutting-edge translation
The client granted us access to their corporate CMS solution, including a built-in translation editor. However, it fell short of professional translation tools, so we utilised a more specialised solution.
THE SOLUTION: We exported the texts and translated them in our CAT tools. The client then benefited from a faster and more consistent translation. Thanks to the translation database that we create, they can profit from a discount on duplicates and similar text.