Online Security: Data Encryption
Simona Pralovska

29.10.2021
For Customers
Reading time:

2

min.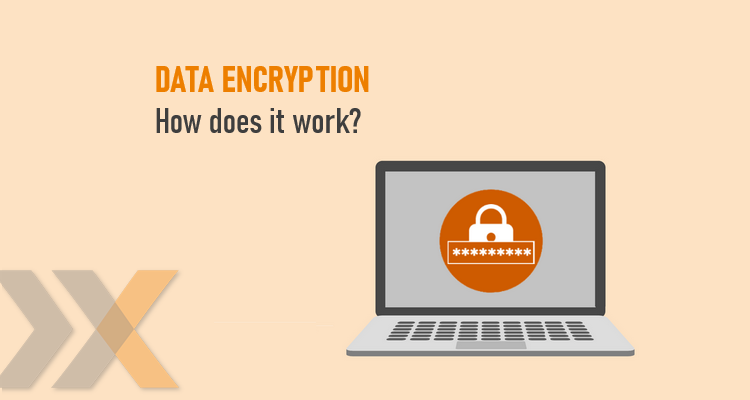 Nearly all of us store sensitive information, documents, and client data on our computers that are subject to the General Data Protection Regulation.
In our series of articles, Online Security, we've introduced you to some essential online safety precautions. Now it's time to explore another: data encryption.
Why is data encryption important?
When your device gets stolen, the thief doesn't need the password to access it. To retrieve unencrypted data, all they need is to remove the disk and connect it to another computer.
How does data encryption work?
Data encryption converts all of the information in your computer into unreadable code that can only be deciphered by an authorised user with the key. Ordinary (authorised) users can work on an encrypted computer without experiencing any visible changes.
If you accidentally lose the computer or it's stolen, then rest assured that sensitive data will not be accessible by unauthorised people.
Encryption apps encrypt the data so that it's irretrievable without a password.
Data encryption software
Computers running Windows 10 Professional can be encrypted via the built-in MS BitLocker software, or you can use another from different vendors.
VeraCrypt is an unpaid option providing basic protection. More advanced security is offered by companies like ESET, Check Point, and Broadcom.
FileVault encryption is provided on macOS computers.
We also highly recommend encrypting smartphones and tablets with Android and iOS operating systems. Both offer their own encryption tools.
Follow these instructions to encrypt your data on Windows and macOS.
What data should I encrypt?
You should encrypt data on all devices such as:
computers/laptops, smartphones, and tablets;
external drives;
portable storage media (USB flash drives, memory cards); and
sensitive data repositories.
Encryption and sensitive data transfer
When sending a single document to a customer or colleague, the easiest security method is encrypting it to the program in use:
MS Word, PowerPoint, Excel: click on File >> Info >> Protect Document
Adobe Acrobat: click on File >> Protect Using Password
In order to password-protect multiple documents, utilize compression programs, such as WinRAR, WinZip , and 7-zip. These ensure that no one can open any file without a password, nor can they see the contents of the compressed archive.
Always send the password to open an encrypted document via a different channel than the encrypted data.
For example, if you are sending encrypted data through email, then send the password through SMS, Signal, WhatsApp, etc.
Note: Most of our recommendations are easily and cost-effectively implemented by average computer users. If you are unsure, then consult the person managing your information technology before proceeding.
The last article in our Online Security series deals with the security of online machine translators. Find more on our blog or Facebook page. 
Do you like our blog?
Share it!