Online security: Antivirus software
Simona Pralovska

09.07.2021
For Customers
Reading time:

2

min.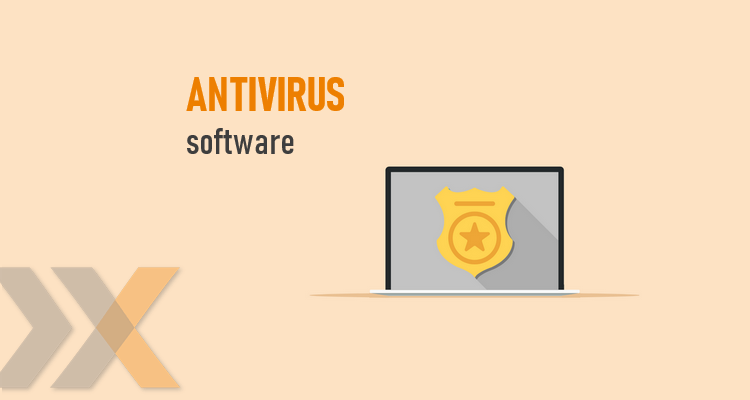 You might think you don't need antivirus software because you're already a careful internet-user. However, being careful isn't enough. Today, the biggest threat comes from malware, i.e. harmful and malicious software that can delete or misuse your data in many ways.
But not to fear! The remedy for these computer "diseases" lies in antivirus software.
How antivirus software works
Current antivirus programs utilize different technologies to prevent various threats. This ensures that user data is reliably secured.
Antivirus software contains a database of viruses and harmful files. Therefore, you must keep them up-to-date. In real-time, the antivirus compares the data saved on the drive with its database, and, if it finds a match, the user is notified of the danger and the harmful files are quarantined, or the suspicious activity is reported.
Which antivirus software to use
An abundance of antivirus software exists in the market today, offering various degrees of security and additional functions. You can choose from free options that are mostly sufficient as a first line of defence for everyday (and responsible) internet use at home. However, if you use your computer at work, we recommend paid software.
Free antivirus programs for Windows
If you use Windows, the good news is that Windows 10 comes with built-in Microsoft Defender (previously known as Windows Defender), which can securely protect you from numerous threats.
Free versions of antivirus software are also offered by Avast, AVG, Avira, or Bitdefender, among others.
Paid antivirus programs for Windows
Searching for information online can often result in finding untrustworthy sites. For this reason, a paid antivirus program is worth considering, which generally offers a higher level of security than the free version.
The best paid antivirus programs include Eset, Norton, Bitdefender, or Kaspersky, with the approximate cost of $25 to $80 USD per year.
Antivirus programs for Linux
The good news is that malware for Linux rarely occurs.
Despite this, it is better to be safe than sorry. In 2016, hackers managed to sneak keylogger, a malware that tracks every keystroke, into a version of Linux. This allowed them to gain access to user passwords or bank details.
If you're considering installing a Linux antivirus programme, the best include ClamAV, Comodo, and Sophos, some of which are available for free.
Advantages of paid antivirus programs
A paid antivirus program gets earlier access to updates as compared to a free one and often comes with an e-mail or browser plug-in that warn of potentially dangerous websites or attachments.
Many modern antivirus programs or security solutions offer additional functions including data encryption, online banking and online purchase protection, password management, or network device monitoring.
To top it off, you can choose to secure your physical device, for instance in case of theft. The program allows the owner to find their stolen device, or to take a photo of the person using it.
All brands offer antivirus solutions for macOS and smartphones running Android and iOS operating systems. Therefore, the same system can be used on multiple devices.
What is your experience with antivirus software? Which one has been useful for you? Let us know in the comments!
Do you like our blog?
Share it!