Bon Appétit. Do you know your culinary terms?
LEXIKA

26.06.2018
Meet the World with Lexika
Reading time:

3

min.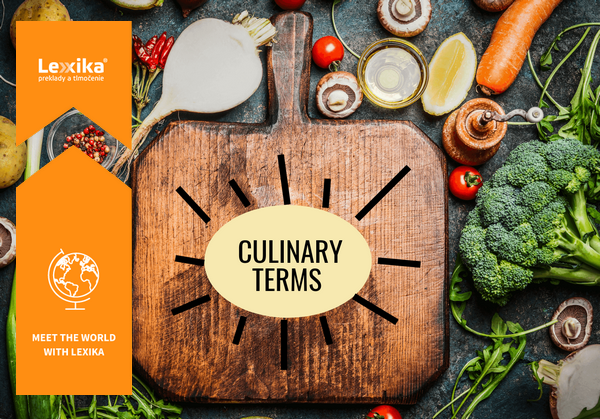 Have you ever come to a restaurant and wondered what kinds of meals were listed on the menu? If you are not familiar or only a little familiar with various foreign culinary terms used all around the world, you might be one of the many. This article will talk a little about the French, Italian, and Spanish words contained in the gourmet dictionary.
France – the alpha and omega of gastronomy
The way to someone's heart is through their stomach, they say. You can mostly hear it from the French, who consider themselves the world's No. 1 in gastronomy. The word gastronomy is often associated with France, but its origin is Greek. Literally, it means the art or law of regulating the stomach or, in other words, culinary art. And the word culinary comes from the French term culinaire. Other related words are gourmet and bon vivant. These also came from French – gourmand is someone who enjoys and knows a lot about food and wine and bon vivant is a loanword from French meaning a person who enjoys good food and wines – literally a person who knows how to live well.
Do you like sauté, purée, omelette and dessert? We can often find these on our tables and they all have their origin in French. If you are a fan of baked food, you are certainly well acquainted with croissants, baguettes and brioches.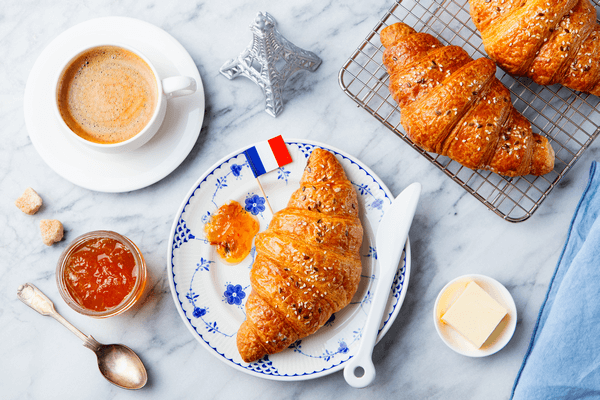 There are French terms in almost every menu in almost every restaurant in the world, which proves that French really is the culinary language of the world. We mentioned menu, a French word meaning an order and list of the dishes that may be ordered. Other internationally used words are: aperitif (an alcoholic beverage taken before a meal) and digestif (an alcoholic beverage taken after a meal). Le couvert – couvert charge or cover charge is also a word worth mentioning. It's the charge in many high-end restaurants, for which you can consume bread, dressings, etc.
Finally, a few words about the blue ribbon. Do you prefer chicken, pork or veal? Do you know what it is? The blue ribbon is a literal translation of the Cordon bleu dish, which some mistakenly call "Gordon blue". It's a traditional French breaded and fried schnitzel made with veal wrapped around ham and cheese. It's named after a first class distinction which is only awarded to the best French chefs. Bon Appétit!
Pizza, pasta & wine
They say everyone has a favourite Italian dish.  Take pizza, for example. Do you know anyone who doesn't like pizza? We could ask the same question about pasta. According to Italian sources, there are more than 700 types of pasta differing in shape (long, flat, thin, spiral, hollow, broad etc.), taste, colour or ingredients. Some of the best known Italian pasta varieties include lasagne, spaghetti, macaroni, penne, farfalle, fusilli, fettuccine or stuffed ravioli or tortellini.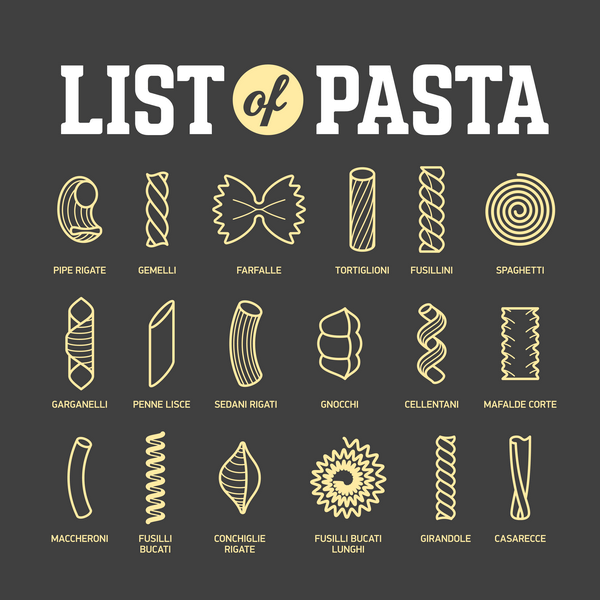 The Italian term for seafood – Frutti di mare – is also used all around the world. And risotto, pesto and prosciutto are also well known. Another essential Italian food is cheese – we're talking tasty mozzarella or parmesan.
If your mouth is already watering, you should know we're not done yet. After a good meal you can enjoy tiramisu with an espresso or cappuccino. These are the Italian names of foods and drinks we can encounter every day at home or in a restaurant.
Red Hot Chili Peppers
No, we're not going to discuss music. Although, the name of this US band perfectly fits Mexican or Spanish cuisine. In these culinary wonderlands, we can also encounter many food names and culinary terms that have expanded across the whole world and are used on a regular basis.
We all know tortillas, nachos, paella and gazpacho. But what about salsa? It's not only a dance, but also a tasty hot sauce. What else can we add? Enjoy your meal! Buen gusto!
Do you like our blog?
Share it!