Dutch Translation and Interpreting
LEXIKA translation company provides high quality translations promptly and at a reasonable price. Feel free to contact us with a request for any Dutch text to be translated.
We provide official as well as general translations in numerous specializations such as economics, technology, law and medicine.
This is one of the reasons why our translation and interpreting services are used by companies from numerous European countries such as Germany, the United Kingdom and France.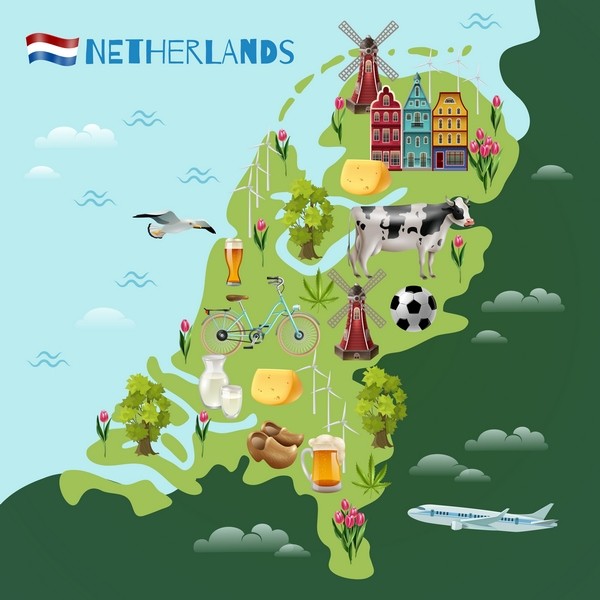 Your reliable Dutch translation service partner
Each Dutch translation project is carefully analysed and processed in accordance with our client's requirements, the best proof of which is our clients' testimonials. We respect the agreed delivery deadlines and strive to provide high quality translations and interpreting.
Apart from the quality of provided translation services, our customers appreciate our high level of professionalism and our willingness and ability to meet their specific requirements.
Since 1993, we have carried out tens of thousands of translation projects in a broad range of specializations. It certainly would not be possible without our professional translators and advanced translation software.
When it comes to the Dutch texts, our clients usually order translations of legal and business documentation, judicial and official documents, such as excerpts from criminal and business records or court decisions. We are also able to provide you with reliable technical and IT translations.
How do we do it?
Specialist translators
In LEXIKA, only specialists in the given field work on the translations of non-literary texts. We carefully analyse every text and then select the most suitable linguist from among our translators. During the selection process, we focus mostly on their language and terminology skills.
Quality tested by international standards
Since 2009, our quality management system has been annually audited by TÜV SÜD – a renowned audit company – in accordance with ISO 9001 standard. Implementing the said standard guarantees systematic processing of all requirements as well as ensuring the services we offer and the products we provide are of a high quality
We recommend you have all your texts translated in compliance with ISO 17100 standard. The said standard guarantees that the high quality requirements placed on translators, reviewers and the entire translation process are fulfilled.
Modern technologies
As a matter of principle, all texts are translated by human linguists who work with advanced translation technologies. The technologies help them use consistent terminology which results in a more effective translation process that meets higher quality standards. To some extent, modern technologies can even reduce your translation costs.
Quality assurance
Even though modern procedures and tools are employed in the quality assurance process, we always make sure that each translation is checked by the watchful eye of our quality assessor's. They verify for instance the correct use of the terminology provided by the customer, check whether the translation, revision, and proofreading were correctly carried out and check the graphic layout of the translation.
Interested in using our services?
Leave us a message with your requirements and we'll get back to you
The Netherlands – a country with many attributes
Fields full of tulips, windmills on every corner, cities interwoven with a web of canals, bridges and cycle tracks, clogs, freedom and cheese – these are the things almost all people associate with the Netherlands. The country is also well-known for its omnipresent tidiness and always smiling and polite inhabitants. Since many surveys suggest that the Dutch are ranked among the happiest nations on the planet, it is no wonder that this idyllic country has become home to millions of people from all around the world. There are more than 150 nationalities living in the Netherlands with the greatest diversity found in Amsterdam.  All these nationalities have had an impact on the Dutch language, which now contains many borrowings as a result.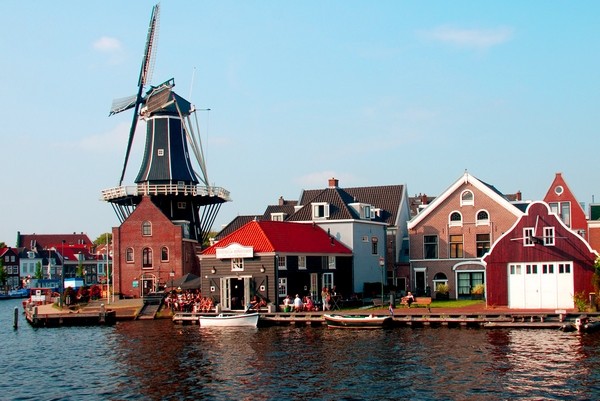 Roots of the Dutch language
The first words in Dutch were written in approximately the 6th century. Dutch is a West Germanic language and a member of the Indo-European language family. Currently, there are more than 23 million Dutch speakers in the world. The language is used mostly in the Netherlands, but you may also come across it in other countries such as neighbouring Belgium (the language is known there as Flemish) or in some distant countries such as the Republic of South Africa and the Philippines. Together with Frisian, they are the co-official languages in the Netherlands.
In addition to these two languages, people in the Netherlands speak 14 other languages and varieties, mostly of Germanic origin. As much as three quarters of the Dutch vocabulary was borrowed from English, French, and Hebrew. Hence there is no wonder that 86% of Dutch people speak English fluently.
Language of tough words to pronounce
Dutch is quite easy to learn, even more so if you already speak English or German. However, it may be challenging from time to time. In Dutch, it is quite common to come across words with several – sometimes as many as nine or more – consecutive consonants, for example in words like angstschreeuw (a scream of fear) or slechtstschrijvend (bad writing).
Another characteristic feature of Dutch is compounding. It results in monster words like Meervoudigepersoonlijkheidsstoornis (multiple personality disorder). The longest Dutch word contains 53 letters: kindercarnavalsoptochtvoorbereidingswerkzaamhedenplan and it means preparation activities for a children's carnival procession.