What is a standard page?
Michal Kmeť

15.02.2019
For Customers
Reading time:

2

min.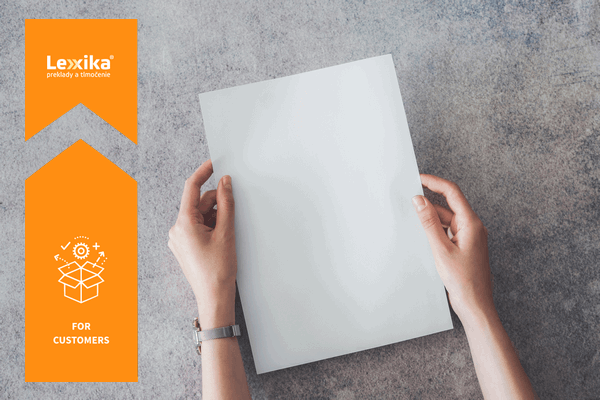 'Standard page' means a standardised page containing 1,800 characters (including spaces), which is used to measure the length of a text. The constant 1,800 is defined by the standard ISO 690.
This number dates back to when typewriters were used. At that time, one page had 30 lines and every line had 60 characters.
How to determine the number of standard pages
In electronic texts, the number of standard pages can be determined quickly and easily, using MS Word as follows:
1. Open the document in MS Word.
2. Click on the Word Count icon in the Review tab.
3. A window with the statistics will open. Divide the number of characters (including spaces) by 1,800 and you will obtain the number of standard pages in the text.
For example, the length of this article is 1.27 standard pages, or 2,279 characters.
Text length in other file formats
You can also use MS Word to count the characters in other text formats, such as MS Excel, PowerPoint, OpenOffice or TXT files. First, however, you need to copy these texts into MS Word.
There are also some specialised programs designed to determine the length of the text in various formats, e.g. Anycount and Practicount, as well as programs for computer-assisted translation, known as CAT tools. These programs can reliably determine the length of texts even in various DTP programs, such as Adobe InDesign, PageMaker or FrameMaker, or those intended for computer programs and web pages (html, php or xml).
Length of printed texts
If the texts are not in electronic format, they can be scanned and converted to a file format in which the length is easy to establish (e.g. MS Word).
What does a standard page have to do with translation?
As a unit of measurement, a standard page is used to determine the length of the text in translations, or in lyrical works, student dissertations or creative writing.
The size of translations is usually determined by the length of the translated text. The size of the source text and the target text will not necessarily be the same. Depending on the language the text is translated into, the size of the translated text may increase by 15–20%. When you order translation services, a professional translation provider will inform you of this up front with their quote, to prevent unpleasant surprises later.
Do you like our blog?
Share it!